Working in the USA? With Comarch it is possible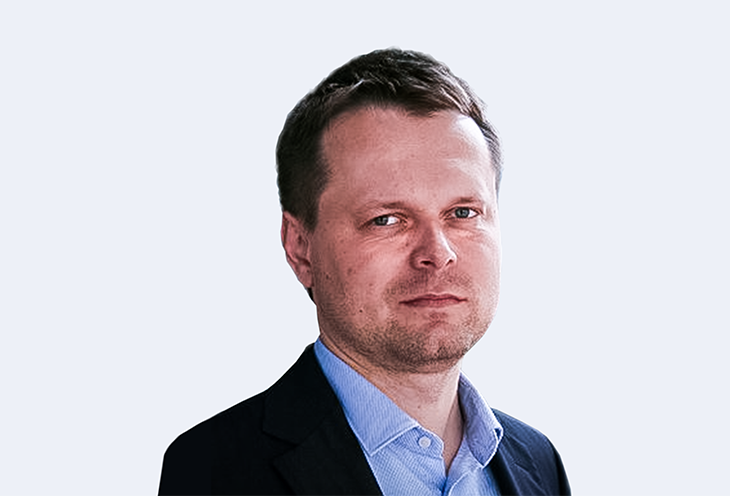 Michał Gancarz, Managing Director at Comarch in Phoenix (USA), talked in our interview about the challenges facing Comarch in the USA, the new Data Centre being built in Phoenix, and how to make your American Dream come true and work in the United States. 

If any of you have ever dreamed of working in the US or are just curious what it's like, this interview will answer many of your questions. You will learn how to develop your international career with us at Comarch in the USA and that you don't need to be a programmer to do so.
You are at this moment in the United States and you are responsible for Comarch offices in Phoenix and Chicago. What exactly is your job and what challenges does Comarch face in the USA?
Currently, one of the priorities we are strongly focusing on is the Business Unit, i.e. the expansion of the entire organization unit - from production to consulting - in the US market. We are creating a competent team to provide professional services to our customers.

Comarch's branches in the States are made up of different teams. The main core is the consulting department, which is the first stage of building relationships with clients in order to win contracts. Then we have the sales department, responsible for delivering the finished product to the client, in short, for sales. Finally, we have top-class IT specialists (including programmers) from the best Polish and foreign universities. These are mainly from Poland, but we are gradually trying to develop more and more active teams with these competencies here locally - in the USA - and to hire locally.

In Chicago, we work with loyalty programs, which means continuous cooperation with the client on the programs, configuration of promotions, program monitoring, performance monitoring, advisory services, consulting, marketing campaign monitoring, loyalty campaign testing, training, and much more.
What makes Comarch different, that is able to compete on such a difficult market as the USA - to be successful, to win tenders? What is the key?
It is hard to point to a single factor. Definitely the hard work and enormous commitment of people working at Comarch from the very beginning of our adventure in the USA. We have been very successful with loyalty systems, which were just developed 15 years ago. Comarch started investing in it quite early, building its own product. We were new on the market and we achieved success.

We are also able to provide comprehensive consulting/ strategic/ advisory services. We are locally based, not just from Poland as it was in the beginning. We do not sell a boxed product that you get and that's it. We are open to customizations, extensions, individual needs, or integrations with specific IT systems of our clients. Such flexibility is a really great value. This is what makes us stand out, and our customers appreciate it.
The Comarch Group in the United States currently has offices in Chicago and New York. A huge Data Processing Centre in Phoenix is also under construction. It is planned to be opened in the middle of 2022. The cost of its construction cost around USD 22 million. Please explain why this particular location and why such a huge Data Centre with its own infrastructure?
This is not the first Data Centre we are building. We already have our Data Centres in Poland, France, and Germany. We are building another one in the United States. This is the strategy of Comarch. We are an IT company, we provide IT solutions and we want to be able to store them at home, without the need to rent foreign servers. This also shows our presence on the US market, a more serious one. In a colocation service, you get a piece of space and you configure it, but you can't do everything you want there. Having our own Data Center, we are more flexible and independent. We have 100% influence on what happens. That is the strategy of the company. In this way, we also mark our presence globally. 

The location is not a coincidence. Giants such as Apple, Google, Facebook, and several others are already building next door. It is a very popular and attractive part of the United States, without natural hazards - earthquakes/hurricanes, stable and cheaper energy, a strongly developing market. And the location is attractive for employees. The infrastructure is modern and conducive to settlement.
The creation of the Comarch office in Arizona is connected with new jobs. I assume that there are many people dreaming of moving to the States and starting a new life there. The location is perfect. All around national parks, lakes, palm trees, sunshine. Only 5 hours by car to Las Vegas or Los Angeles. There must be many people willing to go there. Exactly, à props willing, tell me, for what positions are you looking for people? And are these positions strictly IT-related?
We are looking for employees for various positions, not only IT-related. We need people who will deal with consulting and sales. We are looking for people to implement Comarch loyalty systems and Telco products. There are many possibilities and everyone will find a place for themselves. 

As far as IT is concerned it is a Support Engineer to support projects such as CLM to support loyalty programs OSS to manage telecommunication network. We are also looking for people with an implementation profile - Business Analyst Project Manager, Quality Assurance we also have vacancies for Marketing Manager, Loyalty Consulting Director, that's just from memory. On Comarch's career page you can find more offers, as I mentioned earlier, for various positions.

So, if anyone would like to try something new, I highly recommend it. The surroundings are beautiful - national parks, canyons, lakes, palm trees. A few hours by car to Las Vegas or Los Angeles, really worth it.

By the way, as not everyone may know, we are looking for new employees for all our offices in the States. For New York we need employees from the less IT and more business-oriented segment, i.e. consulting and sales, and for the other two offices, i.e. Chicago and the previously mentioned Phoenix, we are looking for both.
You work in the American branch of a Polish company, so you had the opportunity to get to know two models of work and business culture - in Poland and in the USA. What differences and similarities have you noticed? 
In Poland, I worked at Comarch for 10 years and gained much needed experience. I have been in the US for 5 years and of course, it is different. Here in the US, there is a very high level of customer maturity. The supplier-client relationship, especially with these big companies, is very pleasant and professional at the same time. There is no rigid focus on the task. A lot of attention and energy is devoted here to building relationships, with an open human approach. This is sometimes lacking in Poland, but we are certainly learning fast and it is getting better every year.
What makes you enjoy your job, what are the main factors that motivate you?
Above all, interesting and challenging tasks, continuous development, no boredom. We have a very friendly atmosphere in our company. Additionally, Comarch has always been distinguished by the lack of strictly corporate culture. Every employee has really big freedom of action. We have very good relations with each other, both among co-workers and superiors. All this makes you feel really comfortable in this company.
Based on your experience, how would you encourage people interested in working for Comarch in the US?
First of all, it is a super adventure, an opportunity to learn and try something new. Working in the USA also means working in a very developed market with mature clients. It is a unique opportunity to develop, gain a lot of knowledge and experience.

I would certainly advise future applicants not to be afraid of working in English. If it's not perfect, it certainly will be after a year in the States. What counts are ambition and willingness. Don't be put off by the fact that we are an IT company. We also need people with soft skills, who are an important part of the Comarch group.

Additionally, Comarch strongly supports employees from the very beginning. The whole issue of migration, relocation, and related visas, papers, documents, formalities, in all these matters you can safely count on the company's help. We have our own immigration lawyer in the States, at the moment probably even two. Our local colleagues, who have already relocated, are also very helpful and willing to help. This makes the whole process very easy and reassuring.

Working in the US is a powerful investment in yourself, and I strongly encourage you to take advantage of this opportunity.