Amazing Business Trips and Challenges Waiting Just for You!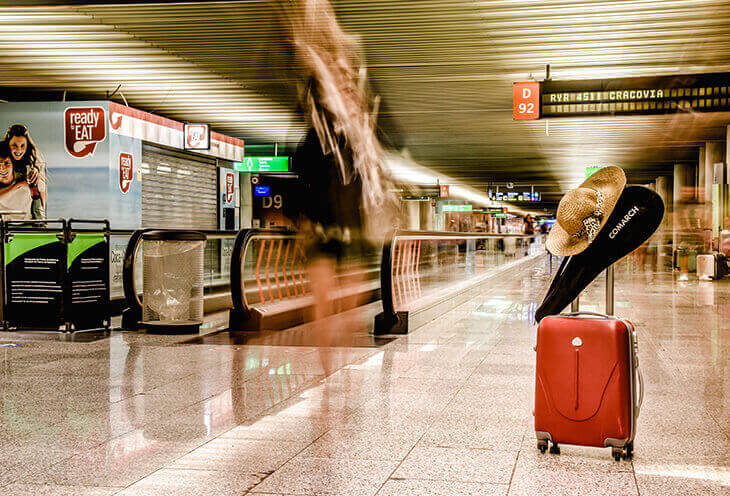 Let me be straight: if you are part of Comarch's Services Sector, you will never be bored. You have the possibility to travel, a lot. Depending on your availability and engagement, you can experience different cultures, visit outstanding places and sample delicious food and drinks… It all adds up to a truly intense experience helping you to really get to know your customers and provide them with the most valuable business solutions. If this is what you yearn for, then Comarch sounds like right company for you. We also need to help us to spread the word and be part of our success.
Loyalty pays off
Be aware that Comarch is a huge company that employs over 5,500 people, with a great internal structure providing own products and solutions to customers from multiple industries. In this article, I'll tell you about the sector yhat I work in at Comarch, and about the specific Business Unit Services Sector responsible for implementing CRM marketing programs. In particular, I intend to discuss loyalty programs.
It is worth noting that marketers' interest in building and maintaining customer loyalty towards brands is nothing new. The objective is always to increase sales and get to know customers better, to guarantee fully customised and unmissable promotions.
Practically speaking, loyalty programs are frequently used by large supermarket networks, airports, airlines and gas stations. If you are a member of such loyalty programs, you are able after a few visits to exchange the loyalty points you have accumulated for tech gadgets, home utensils or even for a trip around the world.
Around the world
In Comarch's Services Sector, we provide solutions that enable our customers to create tools and rewarding systems to achieve and raise loyalty among their clients. The focal point here is that, at Comarch, we create 100% of our products. We bring together all the market's best practices, resources, people and technologies to deliver top-shelf solutions for our clients. We handle the full software development lifecycle, from analysis & design and planning, through developing, testing, deploying and training to finalising with a "go live" and support in accordance with ITIL. We obviously implement and adapt project management frameworks (here, it's worth mentioning waterfall and agile methodologies), and on top of all that we get the extraordinary opportunity to work with local and global teams, sometimes even speaking several languages a day.
To give you a glimpse of our recent amazing experiences, let me outline some of our recent solutions, delivered in South America. We are proud to say that within the last five years, we have established Comarch in Brazil, Chile and Colombia. We have successfully canvassed clients in diverse sectors in South America, including supermarket networks, airline and travel companies, multi-partner retailers and a coalition between a bank and supermarket's network. It has been my immense pleasure to implement their loyalty programs from A to Z, meaning that I was present from the initial discussions (sometimes with companies still in start-up mode) right up to the go live dates. Such an experience is truly gratifying, and being part of a Comarch project implementation team means the opportunity to see the final product in a hands-on situation.
Project Manager - what does he do?
Let's look at my standard work day at Comarch. As for my responsibilities "on paper", the things I can do, and the extra input I provide – well, I am proud to share this information with you. My job title is Project Manager, and I am responsible for loyalty program implementations from the business and technical perspectives. Part of my daily work is related to paperwork, internal business and conference calls, which can sometimes be extremely challenging, considering the legal, financial and accounting aspects. The coolest part of my daily work is related to dealing with technical situations related to the specific requirements of each customer, that is, handling their requests for software customisation. It is always interesting to see how creativity can demolish barriers and open several doors for new opportunities.
Within my role, I'm granted a quite extended list of activities, which I'm entitled to either do myself or delegate to the project team. I have options to focus on technical or business roles. And in all cases, there are opportunities to get first-hand experience of several distinct and interesting moments both internally and outside of Comarch. As with every serious company, Comarch seeks to guarantee the highest quality in all the solutions that we deliver, and to also ensure that profitability meets the expected standards. So, you are trained in every field of expertise that you need to fulfil your tasks with full confidence. There's no question that any training that you require will be provided here, especially given that we have our own training center, which huge corporations established in Poland and abroad are also making use of. Your involvement in Comarch is welcomed, your efforts are appreciated and rewarded, you are developing and the company is growing – so everyone is happy.
Challenge accepted?
We do indeed have some amazing challenges to meet, and sometimes they even require full reworking of our core functionality. Maybe this involves envisioning the integration of a creative, flexible and innovative billing system for a multi-partner retail loyalty program delivered in Brazil, or perhaps it means integrating more than 4,000 POS systems within the physical stores of a supermarket chain operating in a multi-partner program with one the biggest banks in Colombia.
I could go on (for quite some time!) listing some of my cherished moments while working in Comarch. But instead, I encourage you to browse Comarch's website and read some of the news published there. You will quickly grasp more of what I've tried to share in this article. Set yourself a challenge: digest all the details I've shared here and apply for a job at Comarch. And, if you are still not convinced, I'm open to speak with you to discuss this further; but I guarantee that your experience of working with us will be amazing.