What to pay attention when you accept an IT job offer?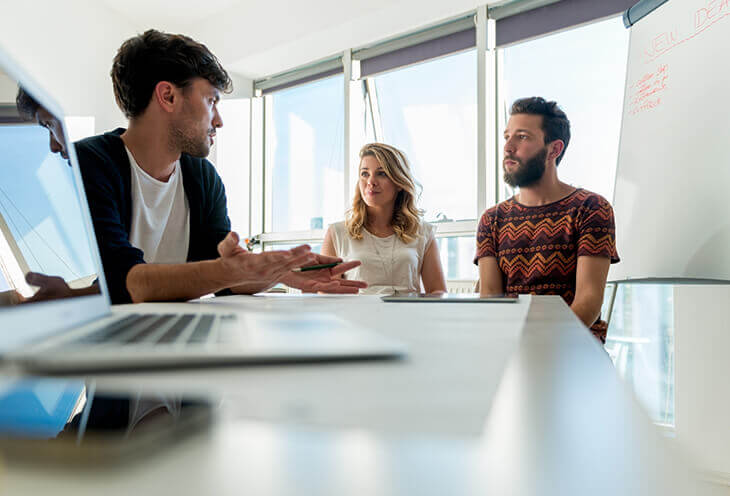 Actually, if you already have some experience, work is rather looking for you. But regardless whether you are new on the job market or an experienced expert, whether you responded to a job offer or you were asked to participate in the recruitment process, the result of every recruitment is the final decision of your potential employer saying whether they are ready to hire you (or not, but we do not take this option into account :)). Then it's time to make the choice whether you want to work for a specific employer. What should you pay attention to before accepting a job offer?
You must have considered it at least once when you were thinking over your participation in the recruitment process. If you have already received a specific job offer, it's high time to look thoroughly at your potential employer.
Size of the company
As you know, both work in a big and a small company has its advantages and disadvantages. Actually, it's your individual needs that decide where you will feel better. In a small company you can expect a friendly atmosphere and a small, well-integrated team. The downsides will be less development opportunities and interesting projects. A big company entails a risk that you will have to follow procedures and a certain dose of bureaucracy, but it will probably have a more interesting client portfolio and implement big projects for top brands. It can happen there that your work results will be used to save people's lives in hospitals or medical institutions, for example. You will certainly find basic information about the company on its website or in the social media. To find out more, try to read publications concerning the company in trade newspapers or on thematic portals.
Type of contract and pay
It's a highly pragmatic fundamental issue. Think what form of employment suits you the most. The employer might be able to have a flexible approach to your needs.
As far as financial matters are concerned, there's no need to write much about that. It's obvious that a satisfactory pay is essential when accepting a job offer. Especially when you already are an expert in a certain field. A sound evaluation of your skills will let you negotiate optimum pay, so be objective. Expecting too high remuneration in comparison with your experience may even cause that the job offer you received will be withdrawn, and a suspiciously low sum on the other hand will raise concern of recruiters. A person who does not value themselves from the beginning does not seem to be an attractive new team member. Besides, remember that it's always worth being open to negotiation of the sum you demanded.
Perks
Most employers try to offer additional non-financial benefits to their staff. Most frequently these are access cards to sports and recreation facilities or private medical care packages. Especially in this second case it's worth checking whether there's an option of offering such benefit also to the members of your family and on what rules the services not covered by the insurance can be used.
Possibility of development
Trainings, organised both inside the company and outside it, are also an important type of additional benefits. In a sector dominated by technological progress, the necessity to keep upgrading one's competences, trainings and courses are an indispensable element of professional life. So it's advisable that before you accept a job offer you should check what approach to employee's development your future employer has.
Projects, projects, projects …
It's not a coincidence that I discuss this at the end. Programming is a job in which projects you are involved in play an extremely important role. Ask at the recruitment meeting about the clients for whom you potential employer is creating products or find them on the company's website or in other sources. It should not be difficult as most companies eagerly boast about their client portfolio. If you will have the opportunity, ask also your future direct superior about this and about the examples of ready solutions. You will then gain an insight into your prospective duties and you will be able to say objectively whether you can count on broadening your skills if you accept this job.
Accepting a job offer is a big decision that should not be made hastily without deep reflection. The why-not-I-can-always-quit approach will probably not be good in the long term. Taking your time to collect information about your potential employer will surely let you evaluate correctly your new workplace and you will be much more satisfied with the job offer accepted after such a process.