How to write a good CV? A guide for everyone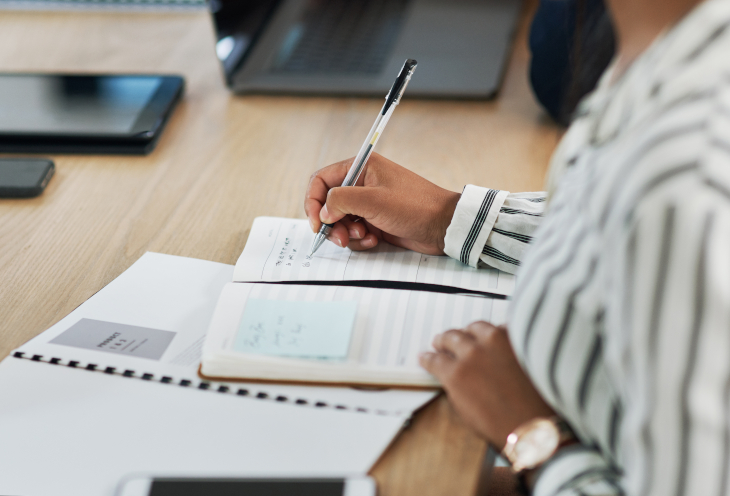 What catches the recruiter's attention the most when they read a CV? How to make a good first impression before a job interview? Certainly by sending an accurate and detailed application that will include all relevant information, without unnecessary and vague sentences. To meet your expectations, we present some tips on how to create a good CV
What to start from when writing a CV?
From reading the job offer carefully! In a perfect CV, the content will match the requirements contained in the job offer. Each job is different and has its own specific requirements. Sending the same application to several different places reduces the chances of standing out from other candidates. This is why a detailed analysis of the job offer is so important. A well-written CV should present skills and professional experience required at the given job position and industry. It should also be free of unnecessary information, such as: marital status, number of children or siblings, odd or seasonal jobs, or outdated training.
Make sure the document is neat and well-written
A good CV is one that has a clear and orderly structure. At first glance, it looks nice and neat, and most importantly, it allows the recruiter to analyse the information contained in it in detail. Make sure that any text formatting, graphics or colourful templates help to stress the most important aspects of your CV, and do not hinder the clarity of the content. If you want your CV to be orderly, save it in the correct format. Job applications should be sent in a PDF file. Then you will be certain that nothing will change when the recruiter opens the document. In a well-written job application, there is also no room for spelling mistakes or typos. A flawless CV will be a clear proof of the candidate's diligence.
Check your contact details
Pay special attention to the contact details provided in your application. Especially to your phone number and e-mail address. If a typo is made there, it may be difficult for the recruiter to contact you. In a well-written CV, this information should be placed in the upper part of the document in a visible place.
Take a good photo
Including a photo in your CV is not mandatory, but a good photo certainly won't hurt, and it can definitely help you get your dream job. A well-chosen photo is one that shows the candidate's silhouette from waist up against a neutral background. It is also worth taking care of good lighting. It is better to give up photographs of poor quality, bad frame or in inadequate attire, such as tracksuits, pyjamas or Halloween costumes.
Be concise and provide relevant information!
It is good practice in an impeccable CV to provide a few sentences summing up your professional experience at the top of the document. It should be a brief presentation of the candidate, their most important professional achievements and qualifications that are especially important for the job. In a well-written application, there is no place for generalities and waffle. The presentation should not exceed 3 or 4 sentences, which is approximately 50 words.
Do not forget about training and certificates
Appropriate courses and training can be an important element in application processing. Well selected skills confirmed by certificates will certainly be considered by the recruiter as an additional asset. Including certificates and training in a CV should, however, be well thought out. It is important to first list those directly related to the job you are applying for. For the future employer, apart from experience, the education of the candidate is also very important. In a perfect CV it is worth including the titles obtained during your studies, years of study, completed majors along with the name of the university. It is best to describe only higher education or, if our experience is not rich enough, also high school or technical school. There is no point in mentioning middle or primary school.
Pay attention to (anti)chronology
An ideal CV should be well ordered. Individual workplaces should contain the name of the company, month and year of employment. An exemplary experience will be arranged antichronologically, i.e. from the most recent job to professional experience gained at the beginning of your career. There should also be time reference to the months and years of past employment.
Describe your experience in detail
In a well-written CV the experience will be described specifically and in detail. It is worth writing it in such a way that it is a response to a job offer. The description of your current career path should be accurate, so that the employer is able to assess what exactly the candidate does in a given position. If you present information in this way, your CV will seem more professional and you will show that your application has been prepared in response to a specific job offer.
Present your strengths!
Your application should also contain a description of your skills, of course consistent with the position for which you apply. It is best to divide them into hard and soft skills. Also include information about the systems and technologies you know, e.g. Comarch Optima, and how proficient you are in them. When describing soft skills, it is worth using full sentences to avoid generalities such as "flexibility" or "good organisation". It is important to add information about the knowledge of foreign languages, using the European scale, e.g. C1.
Mention your interests
It's nice if a CV includes a brief mention of what you're interested in. The employer may be curious what you will be willing to talk about over your morning coffee. Of course, mentioning your hobby in your CV is not a requirement, and omitting this detail will not result in rejection of your application. It is also worth remembering that embroidering your CV will probably be exposed during the interview. Therefore, it is not worth including fancy interests or qualifications.
Give your consent
Your consent to the processing of personal data in your CV is very important. Why? Because you provide your personal data in your CV. In accordance with the regulations, all this information can be processed by recruiters only with your consent. Applications sent without it will not be taken into account in the recruitment process.
Et voila! A perfect CV is ready to send
Remember that a recruiter's job is, among other things, is to clarify and complete all ambiguities in the CV. A typo, lack of a date, or wrong chronology will certainly not ruin your chances of getting a job. However, a professionally written CV can help you make a good first impression and bring you closer to getting your dream job. So don't wait, send us your perfect CV and join us today!