LG Science Park is a technological Mecca or, how work in Korea looks like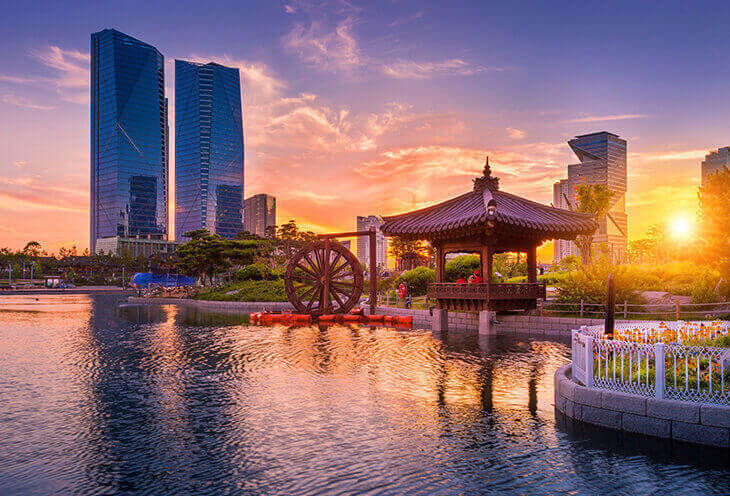 To learn what it's like to work in IT in Korea, discover the impressive LG Science Park and get an insight into the unique Korean food and mentality, listen to Wojciech Dziunikowski, a Comarch specialist responsible for delivering IT solutions to telecommunication

 

operators all over the world. These systems allow clients to boost their revenues, develop their business and enhance the IT environment.
LG Science Park - that sounds grand
Magok is not a Tolkien character. Nor is it a new car model. Magok is a neighbourhood of Seoul, where Comarch staff are working on an innovative 5G network project alongside Korean specialists. The project is designed to allow Korean operator to migrate from an old, internal solution to a cutting-edge, comprehensive telecommunication ecosystem.
In Seoul, we move around a triangle, so to speak. Our hotel, the Comarch office and the LG Science Park campus, where we work, are all at a distance of 5 minutes from one another. If we need to go to a more remote location, we take cabs, which, unlike in Poland, are very cheap, or we hop on the metro. Contrary to what you might expect, working in Korea and moving around the immense city of Seoul is very nice and easy to adapt to.
If you are impressed by the Kraków Technology Park and the Comarch Campus, you will also love our Seoul headquarters. The LG Science Park could be a separate city, following a rhythm of its own. It covers an area of more than 1 million m2, equivalent to more than 152 soccer fields, and over 25 thousand people come to work here every day. These figures really make your head spin at first.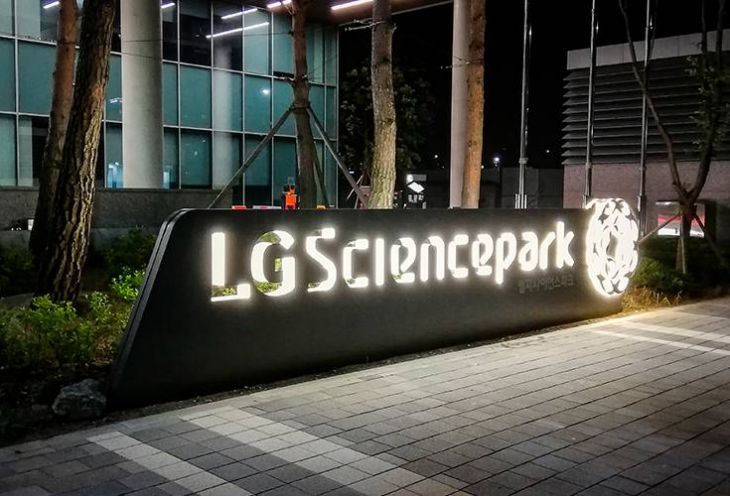 Our project currently employs approximately 50 people, including both Comarch specialists and Korean staff. The telecommunications sector and our tasks within its scope are assigned to the E11 building. This is where we go every day to work on a project that entails a complete overhaul of the Korean company's network resources and the service management system. Comarch is overseeing the implementation of a set of solutions that will consolidate existing tools into a unified and scalable platform to support the mobile and land network of the Korean telecom operator.
How to negotiate without losing face?
Right from the very get-go, you get the impression that Koreans feel a special bond with the Polish people. There are historical reasons for this, of course. Just as the Polish nation was suffering under the yoke of the partitioning powers, Koreans had to wage a tough war for freedom against Japan and China.
If you consider yourself a good negotiator, come to Seoul. You will truly appreciate the sophistication of Korean partners in business talks. There is only one rule of thumb: Koreans always start negotiating from a very high level. Want to be considered an equal partner? Be really matter-of-fact. There's no other way to hammer out a compromise. The proverbial "beating about the bush" won't take you anywhere in Korea.
You also need to remember two very important rules. First, when you pass an object to a Korean partner, never do so with one hand. Gestures such as handing things, pouring drinks, or serving food must always employ both hands; this is considered a token of respect. If you find it difficult to grasp an item with two hands, put one on your chest. Good manners go a long way toward successful business talks, we can guarantee that.
Another important rule is to never cross your legs! The cross-legged posture is seen as a sign of disrespect and condescension in Asian culture. Avoid it; it's not worth being on the ropes from the start.
Working in IT and negotiating are not the only activities taken up by local residents. Koreans also love trade. You will find it in every nook and cranny of Seoul. Every Sunday, the most persistent go to a beautiful playground near the LG Science Park and turn it into a huge flea market. You can literally buy everything there: shoes, clothes, beauty products. There is only one "but". Most products are second-hand.
Deadlines are sacred
In the street, you may often get the impression that Europeans become transparent in the crowd. As if they had put on the cap of invisibility. The situation changes once you interact with Koreans. At this moment, you become their respected partner in conversation and negotiation. Of course, they still keep a bit of distance but this is something that underlies their whole Asian culture.
Speaking of (under)lying. Let me mention one fun fact. Koreans do not go back to work right after lunch like we do; instead, they lie down on their desks. If you see a Korean reclining on the desk or in front of the computer, don't panic. Nothing is wrong with him. He is just taking a siesta. And, importantly, this doesn't stop him from working more than 50 hours per week!
This is because in Korea a deadline is considered sacred. Every project or implementation must always be completed on time; there is no other way. If Koreans commit to a deadline, they will keep it no matter the cost. Even if it means cutting short their vacation; and their vacation, in contrast to our two weeks, is just a day off. Yes, just one day. Their mentality, which emphasizes the duty to build and support the national economy, does not admit to a moment of rest.
Despite having such a huge and diverse population, Seoul is completely safe. This is probably because of the Asian character and the great importance of the social factor.
Communication – sure, but only after 8 pm
Working on an IT project and holding business talks in Korea is a challenge for us for several reasons. Not because our partners don't speak English (this is not a problem), but because of their constant fear of making a mistake. Koreans are obsessively afraid of losing face and tend to avoid situations where they don't feel confident enough. The situation is made worse by the way in which they phrase and express their ideas; it is nothing like what we are used to in Europe. There are two ways to approach the issue. It may be a good idea to hire people fluent in both Korean and English, which is not as simple as it seems; we are trying to do so in Comarch at the moment. You may also fall back on a universal method that loosens everybody's tongue, no matter their nationality, age or gender.
We mean alcohol of course. A thorny business talk becomes child's play during a relaxed night out. Naturally, this solution is used very rarely, not only for obvious reasons, but also because Koreans, unlike us, seem to have preternatural powers of regeneration.
Talking of restaurants, it is difficult not to mention the mind-boggling solutions used in, e.g. their bathrooms. The list of their functionalities is so long that it would require a separate article. In other words: bells and whistles.
Almost like MasterChef
Not sure you will enjoy Asian cuisine? No worries. Korean food is simply sensational! To begin with, the way the food is served is nothing like we know from Poland. Asian cuisine, just like Asian life in general, is a kingdom of diversity. Tables are laden with tableware full of ingredients from all over the world. Seafood, fish, steaks, you name it. Really, sometimes it feels like you have just landed in an episode of "MasterChef", where you compose your own dishes.
When it comes to the choice of ingredients, let me tell you a fun fact. Fish, an important element of Asian cuisine, is often chosen by the customer. What's so strange about that? Well, the interesting thing is that you don't pick it from a menu, which is unintelligible to most tourists anyway, but from an aquarium at the entrance to the restaurant. To make an order, you need to go out with the waiter and point to the fish you want to land on your plate. It's a curious experience we are unlikely to live in Poland anytime soon.
Remember you can't do without a pocket translator. The menu looks more like an eye chart than a list of food. If you don't want to make a fool of yourself during a night out, get hold of this solution. There's no point in wasting time trying to figure out what that grill is doing on your table and who's supposed to turn it on.
Infrastructure, or artistic chaos
"Show off at all cost". This must be the best way to describe Seoul. The LG Science Park, where we work, is an excellent case in point. If you like shopping malls, you will love the city. Even wedding houses here look more like shopping centres. Well, there's no accounting for tastes.
Another noteworthy example of Seoul's lavishness is the botanical garden, which is still under construction. Again, it shows that minimalism in Korea is an alien concept. The garden is designed to span an area of several hectares and more than 30 trucks line up to deliver construction materials to the site every day. We really envy Korean persistence and patience.
As you can see, working in IT in Korea offers no end of attractions. Come to Seoul, and boredom is sure to disappear in a split second. The countless stimuli that surround us every day give a job in IT a whole new meaning.