Some ideas for Christmas (and not only) present for a programmer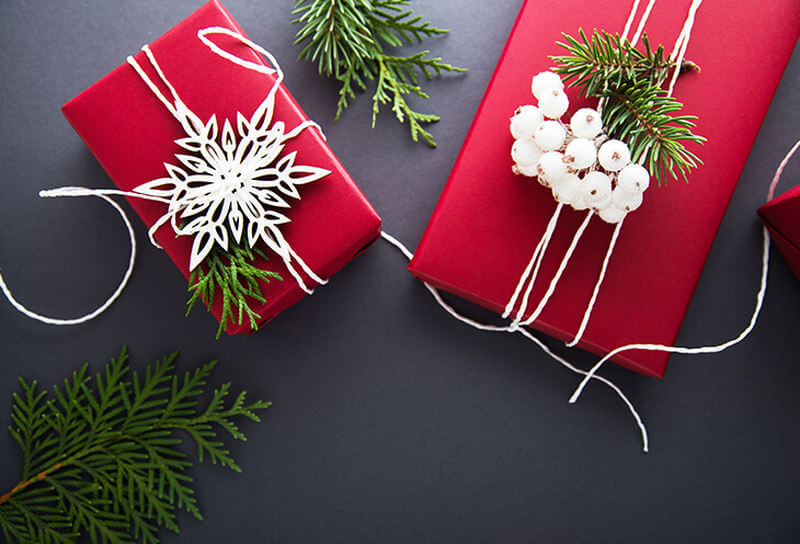 Christmas is just around the corner. If you are still looking for an interesting gift for a programmer, this is a good place to start. Below you will find some great ideas.
We made a research among those working in IT industry and asked what would be the ideal Christmas gift for a programmer. 
Safety and comfort first of all
Every programmer will be happy to receive a U2F key (Universal 2nd Factor Authentication), that will help them in protection against
phishing
. Such a key allows to authorize the service with the use of asymmetric cryptography. To be more specific, it is the second element of logging in (the first being the password) and such a key costs at least 15 €.
Not only gamers, but also programmers put trust in
mechanical keyboards
that offer a great comfort of writing and reliability (they work efficiently for several years). Sure, they have some disadvantages (like "loud" keys or price). Yes, you can find such a keyboard with a price below PLN 200, but let's be honest. In this case, price equals quality. The cost of high-quality keyboard is several hundred zlotys. However, bear in mind that such an investment is always a good idea and can be a great present. :)
Use your loaf
Lego Mindstorms still attracts the attention of many, not only programmers. Such a gift will bring joy to children and adults alike.
In each set, you can find various components. They give you ample opportunities to construct and programme. A price for such a set starts with approx 250 €.
To exercise your grey matter, we propose metal puzzles. They are addicting and can be an opportunity to mount a challenge to another programmer. In stores, you will find many sets with different levels of difficulty – they cost from between a dozen or so to several dozen euros.
Mission – focus
Music helps us not only relax, but also helps our brain stay alert. Since it is often difficult to decide on a shared playlist and programmers have varied music tastes, almost every one of them will be happy to be given
headphones.
Good headphones mute the interferences and noises that reach the ears of the programmer, who is busy with their work, especially if they work in an open space. They can also be a shield when they do not want to be disturbed by their colleagues when the deadline is approaching. Noise cancelling headphones are a little more expensive. Their prices start with 50 € and the better ones can cost more than 400 €.
Next stop – board games
Just a few years ago, board games were associated with an entertainment for children. Today, no one needs convincing that board games are popular, also among programmers. Board games tournaments are being organized, they are often an important element of social gatherings, and even can be found in some pubs and cafés. Which
board game
is the perfect Christmas gift for a programmer? All depends on the person. Classics include
Monopoly, Eurobusiness or Scrabble
. The most-recently chosen popular board games are strategic board games, such as Splendor or Catan. Dixit and Ticket to Ride are also among the most popular. Fantasy-fans will be happy to receive Game of Thrones or Talisman. Dobble will be an ideal game when travelling. The prices of some games start from 30 €.
The Duck tells the truth, the whole truth, and nothing but the truth
Rubber duck debugging is still quite popular, so this idea for a gift for a programmer is still topical.
Code debugging is not a very easy and satisfying task. When the person working on a programming project stumbles upon an error they cannot solve, the
rubber duck
comes to the rescue (its price on Allegro starts with 1 €). The programmer explains every segment of the code, line by line, to the duck. This way any errors should be found. For those not working in the IT field this may sound a bit weird. This, however, is a very effective method, used also in other fields.
From among the proposals sent to us, there was also a set of rubber ducks. Small, handy duck (attached to keys) to help when selecting the vegetables in your local greengrocer's stall; smart casual duck to use during job interviews; rubber duck-rattle to entertain the kids; rubber duck-giant, such as the one floating in Sao Paulo, to ask the biggest questions: where do we come from, where are we going, which book to buy?
Day full of aromas
When the deadline is approaching, majority of programmers will kill for a cup of coffee. We have some propositions for fellow coffee lovers. The first one is a
thermal mug
, so there is no need to tear away from the code. It is also perfect for commuting. Prices start at 4 €, but for leak-proof mug we need to pay a bit more. You can browse among many colours and patterns.
For programmers working at home, a good-quality ground or beans
coffee,
purchased in a specialist store, or
accessories for coffee brewing
(such as moka pot, French press, coffee brewer, coffee mill) will make perfect gifts.
Hello world
We are sure that the programmers will need no explanation. Hello World is a programme, the only purpose of which is to output the message "Hello World!" or another simple message. From among the Christmas present ideas, that we received, there are two linked with this one. The first one is a
floppy disc with the installed programme
in BCPL language and the second one is a
hoodie or sweater with the Hello World
sign – prices start from 25 €.
More ideas for Christmas present for a programmer
Cooling gel eye mask – will soothe the tiredness of the programmer, price from 3 €.
A skirt with a code-themed print – price approx. PLN 30 €.
Free time in sachets – priceless?
Raspberry Pi – still the most popular single-board computer, price above 25 €.
AI – that will solve all of the problems? Song of the future... Price difficult to be established.
The selection of the perfect gift is not easy. However, we do hope that these suggestions will be helpful. Maybe they will inspire you to find the ideal Christmas gift for an IT enthusiast.
If you also have interesting ideas for a gift that a programmer should find under the Christmas tree, leave your suggestions in the comments.