The secrets of the Technology Universe. The summary of the 2021 internship program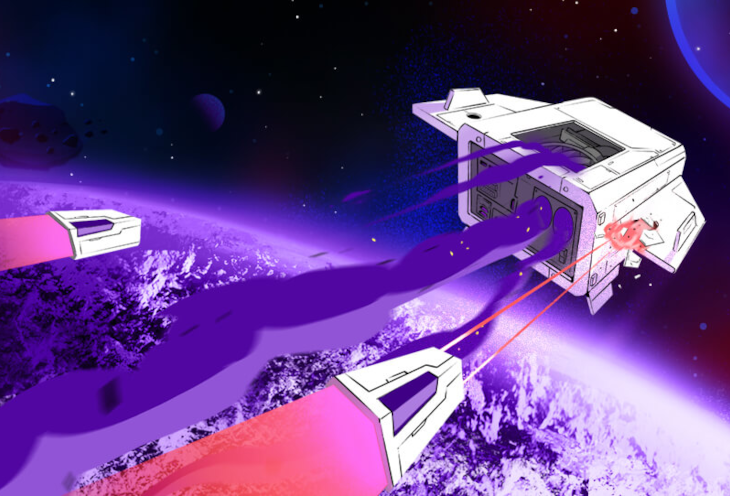 Do beginnings always have to be difficult? Most definitely not. When starting their professional careers in IT, many people have lots of questions that are hard to find answers to. Taking part in our internship program for IT students is a great way to clarify many initial doubts while working on real projects under the experienced eye of our mentors. That is, however, not the only advantage of the Comarch summer interview. What projects did our interns participate in this year? How many of them have decided to stay with us for longer? And, last but not least, what do they think about the program?
The motto of the Comarch internship program this year was "The Technology Universe". The participants were able to choose from as many as 6 IT profiles: coding, telecommunication, system engineers, embedding, AI/ML, Cyber Security, and UX/UI. We received almost 5 thousand applications and picked 300 candidates who started their IT adventure on July 1st. Considering how competitive the labor market is nowadays, it is necessary to start gaining work experience as early as possible. No wonder our internship program has become hugely popular as it gives students an opportunity to work with commercial projects and learn how to introduce practical solutions with the use of the most modern technologies. Practice-based learning is essential in IT. 

In my opinion, internship programs are a great chance to gain valuable experience right from the start. The biggest pro for me has been to see real-life problems that appear when developing and deploying a project and how they get handled. Comarch IT internship was so important to me that I even moved to a different city, just to be able to take part in it. It was totally worth it and I would definitely do it again. - Mateusz, this year's intern. 
First steps in the Technology Universe
The amount of information you get bombarded with from the very first day may be overwhelming, especially if it is your first time in a big corporation. To ensure a smooth beginning, our candidates are introduced to the internship structure at their initial interviews. The first step of the internship is a general company onboarding program. During several online sessions, our students get familiarized with Comarch rules, cultures, organizational structure, employee activities they can participate in, as well as HR issues. 
Once the general onboarding is completed, students get assigned to different teams where they get to know their internship mentor, the team members, and the project they will be working on. 
With 5 days of paid vacations, our interns learn how important it is to maintain the right work-rest balance in order to build a healthy work environment. After all, summer invites for a little relaxation. 
Teamwork – high five!
Work environment and team relations were great. Spending time together, having lunch together, and even meeting after work - it all made the communication within my team so smooth and easy! At first, I was worried I would have to deal with every problem on my own. However, it soon turned out that people at Comarch are very helpful, friendly, and patient. Another great thing was the projects we got an opportunity to work on. Not only are they interesting, but they also allow for work continuation. I will keep very fond memories from these 3 months. - Wojciech, this year's intern. 
Carefully chosen mentors kept a watchful eye on our interns, looked after and supported them during the whole program. Many important conversations take place over morning tea/coffee or over lunch, and these informal instances allow for better team functioning.
Quite often, it is the internship mentor that helps a new team to bond, especially at the beginning of the internship. His/her role is to provide support at every stage of the project - identifying and resolving problems, coming up with new solutions, getting you back on track.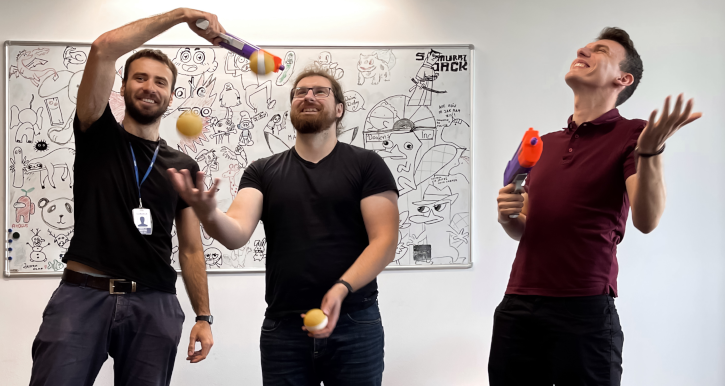 Skill polishin
The great variety of projects definitely allowed me to develop my skills in different areas (e.g. cybersecurity, coding, Linux). The Comarch internship is a wonderful learning opportunity. You learn from other interns, but mainly from more experienced team members. There are many young people working at Comarch, which allows for a great working environment (coffee break meetings, grabbing lunch together). Entering the IT industry through the Comarch internship is, in my opinion, a very good option. It offers plenty of development opportunities, as well as the chance for a job offer at the end of the 3-month period.  - Bartosz, this year's intern. 
Every team of interns works on a real solution/a project - which is what makes our program an interesting challenge. What exactly did our interns work on this year? One of the examples is the DSS (Digital Sales Support) system, which was assigned to our interns from Gliwice. The goal of this project is to enable clients (e.g. banks) to configure and create forms and applications on their own and put them on their websites. Thanks to this solution, the time for a new application to appear on the client's website will be much shorter - everything is done using a special configurator, the implementation by the supplier company is not necessary. 
The intern team from Katowice, on the other hand, dealt with e-health projects. Students were responsible for both the server part and the UI part. Their task was to create a microservice in the field of the NHF (National Health Fund) settlements and integration with laboratories as part of the Optimed System. 
On the other hand, some of our interns from Krakow got to work on the Security Knowledge Framework project. It consisted of several stages: implementation of the Cyber ​​Security knowledge base application, providing a description of good code writing practices in terms of security with examples, as well as Lab integration in the app that allowed interns to put their pentesting skills in practice. 
Another interesting example of this year´s Comarch internship project is the work of the Krakow students with the IBARD application, which is one of our company's products. IBARD makes it possible to store data in the cloud, perform online backups and data synchronization. As you can see, the variety of projects, and thus the skills and tools that the interns learned, is quite impressive..
During our internship, we certainly learned a lot from our peers. There were problems we spent lots of time on, but eventually we managed to figure them out. Another skill I improved was creative thinking. Trying to implement a project with limited resources teaches you just that. - Wojciech, this year's intern.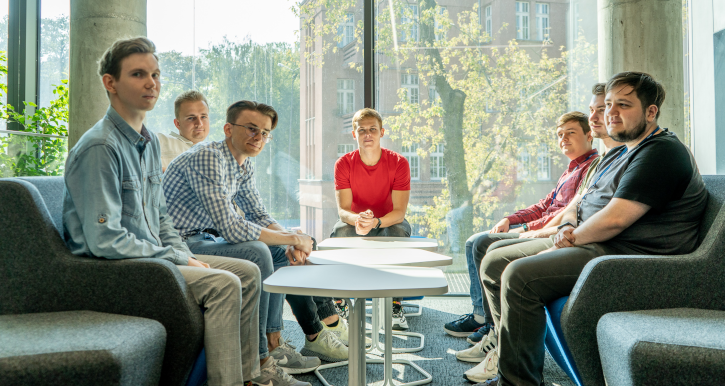 The internship is only the beginnin
#theinternshipisonlythebeginning - this motto of previos editions of the Comarch internship program accurately reflects the possiblilities that our project offers. This year's statistics confirm it further: 87% of our 300 interns accepted Comarch´s offer and will stay with us for longer. Another 10,7% is planning to start working at Comarch once their class load allows that. Those of our interns who study full-time were offered part-time jobs with flexible hours. Combining theory with practice is advisable even at the first years of university. You can learn more about professional development in Comarch in this article. For those who study full-time, we have provided the opportunity to work part-time and with flexible hours. The combination of practice and theory gained during your studies is worth taking the risk of your first professional job during your early years at university.  
Do you want to start developing your professional career as soon as possible? Join our internship group on Facebook and watch out for news about the next edition of our program. Here at Comarch, we believe that gaining experience at an internship can be a great beginning of a successful IT career. Several of Comarch's managers started with us in this way.