5 biggest myths about job searching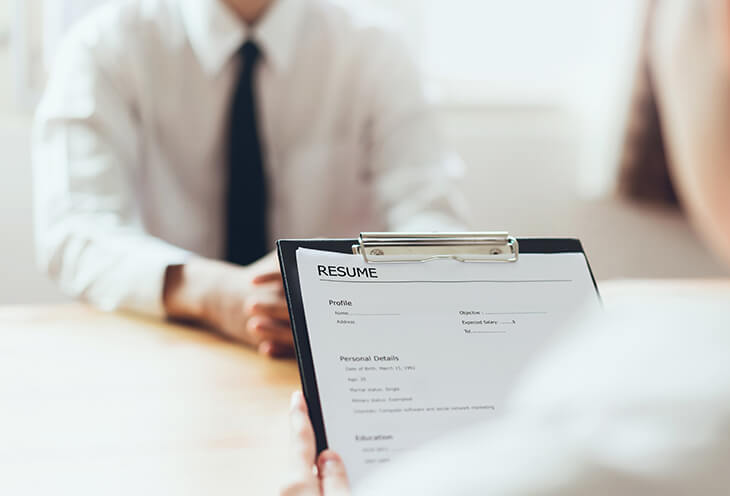 There is no one proven way to find a job (and the dream one!). Therefore, if someone tries to convince you that his or her advice will work, you can be sure that he or she is lying.
1. You need connections to find a job
It's a myth that has been around probably since the communist era. Nowadays it is completely obsolete and untrue. Of course, friends and acquaintances can help you to find a job, and we have written about it in one of our previous posts about networking. However, connections are certainly not the only condition to get a job, especially in the IT sector.
Here, even more than in other industries, you can see that what really matters are skills, experience and motivation. If some of your friends recommend you for a recruitment process, you can consider it the best confirmation of your competence.
On the other hand, don't worry if you have no friends in the industry or in the company you want to apply to. If you are a true specialist, a thorough recruitment process will surely confirm that.
2. I'm waiting for the right offer; I am sure it will show up soon.
Theoretically speaking, you can find a "tailored" job offer right from the start and get hired in a matter of days. Yet, in practise, this kind of approach can be risky and waiting for the perfect job can have you waste a lot of precious time.
Instead, we recommend a more active approach: perhaps you can take a look at the websites of companies you are potentially interested in working for? See if they are currently looking to cover any position you are fit for, and even if they aren't, you can still send them your CV.
Another good idea is to participate in all sorts of events held by the industry: you might meet HR people and get a chance to talk about your skills.
3. CV must fit in a 1-page format
This idea has been around for God knows how long and is completely false. Instead of struggling to fit your CV in only 1 page, you should adjust it to your work experience. If you are a rookie on the labor market, one A4 page is probably more than enough. Yet, if your experience is more extensive and you have worked in several different places, mentioning all the relevant issues can require more than just one page.
If this is your case, don't worry about shrinking your CV. Feel free to include all the information that you consider important and useful for the potential recruiter, even if it requires more than 1 page.
Don't overdo it, though. Nobody has time nor interest in reading through a 10-page essay!
4. CV layout doesn't matter
The most important part of your essay is certainly its content: your skills and your work experience. However, it is reckless to say that recruiters don't care what your CV looks like. They are going to build their first impression based on how much effort you have put in preparing your resumé.
With this in mind, we strongly suggest you take a few minutes to work on the layout, run a spelling check, make sure the email address you indicate sounds professional enough (addresses like misiek97@mail... or pinkrose@mail... are among the best anecdotes in the HR department).
There are many websites where you can find free layout samples. All you need to do is to fill in your data. It takes very little time, but can help make your CV stand out from the rest.
5. The cover letter is a waste of time
It is true that a cover letter is requested less and less often, but there still are companies that will want to know a little more about you than what is so matter-of-factly written in your CV. If you are interested in a position that does require attaching a cover letter, make sure to include it.
Keep in mind though that you must never EVER send the exact same cover letter you have prepared for a different position or process. The content and the details you want to point out should be individually adjusted to the position you are applying for. 
These are, in our opinion, the most common myths related to job application. We consider them all BUSTED :)
How about you? Have you ever heard some other recruitment myths that you'd like to share with us?