From programming to first-line support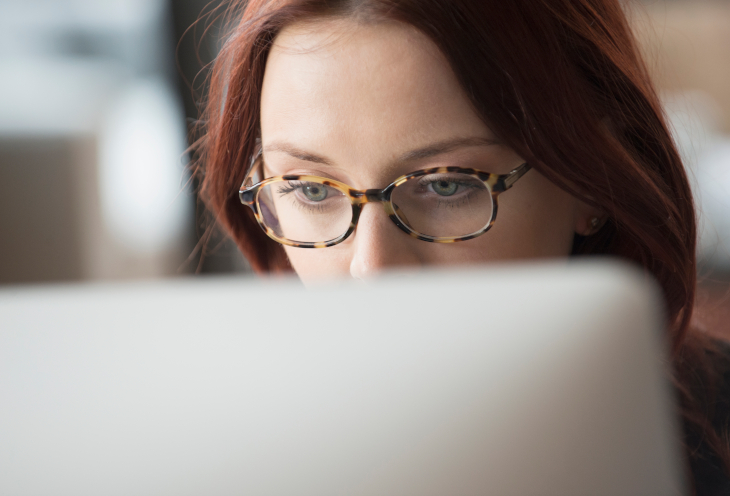 Work in the Support Department is commonly perceived as not much more than picking up the phone and transferring clients' requests to other teams. The reality, however, is very different. The first-line support team actively participates in the problem analysis and the search for a solution. 
Today we have with us Sylwia Kępa - Support Team Manager at Comarch, who will tell us whether IT jobs are reserved exclusively for men and whether the rain season in Panama can be burdensome. 
Your adventure with the IT branch and Comarch started almost 16 years ago when you did a summer internship at the company. You then worked in the R&D area, where you were the only woman. How do you remember those years? Were you given a head start or not?
You're right; when I first started working at Comarch, the disproportion between male and female IT employees was much bigger than today. It was particularly visible at the programming jobs. In the beginning, I was the only woman in the almost-50-member R&D team.
However, I have very fond memories from those years. I was not given any head start and was expected to perform the same as my male colleagues. Yet, they were incredibly supportive, especially in my first weeks of work. The working environment was great, too.
The IT industry is still predominantly masculine. The numbers change from year to year, but the disproportion is still visible. There is still only a small percentage of women who decide to follow this career path. What do you think might be the reason for that? Has anything changed since you first started working in IT? If so, has it changed for better or for worse?
I wouldn't be able to answer what this disproportion comes from. I believe it is a very individual matter. Since I remember, I've always had more "masculine" interests. I used to watch soccer games since I was a little girl, which would always give me something to talk about with boys at school. Actually, I still enjoy watching soccer, the same as martial arts, Formula 1 races, or Snooker tournaments. And thanks to my husband I've become very keen on fishing, with pretty good results I must say. 
When I was at the university, there was just one more girl studying IT. It doesn't mean, though, that we had it any easier. There was absolutely no special treatment. I even remember one of my professors saying that women are not meant to work in IT. I did my best to prove him wrong. But well, it was a long time ago, and things were different back there. If he dared to say something like that now, he would get eaten alive. 
Plus, those dozen or so years later, you can easily notice a change in trend: more and more girls are taking up technical studies and working in IT as developers or administrators. In my opinion, that is great. There certainly is a lot of space for women in IT, and there are many opportunities for their professional development. 
You lived and worked in Panama for almost two years. How did you get there in the first place? 
After having worked at Comarch for three years, I wanted a change in my life. I knew that the company offers many development opportunities. Besides, both my husband and I had no strong commitments with Poland and were available to travel for a longer period of time. I spoke about it with my supervisor, and thanks to that, I managed to join the first-line support team for our Latin American clients. 
Back then, Comarch already had offices in several countries, Panama included. When talking to my boss, I found out what different offices were in charge of, and it turned out that what they needed in Panama was the most related to what I was doing in Krakow. They just created a BSS support team for the South American clients and were looking for someone to train the local staff on the Comarch system and prepare them to support the clients. The stars aligned for me, and I got relocated to Panama. 
A month before my departure, I officially left the R&D team and joined the first-line support area, where I have been working - despite various reorganizational changes - until today. 
Having an opportunity to work in a culturally different environment sounds exciting, but I am sure it also gets challenging at times. How hard was it for you to adapt to Panama?
First of all, I needed to adapt to the weather, above all high temperatures and humidity. I can still remember that feeling of hot and humid I got once I left the airport. The rain season lasting for most of the year was hard to adapt to as well. In the end, it wasn't so bad. It did rain every day, but usually at the same time and for no longer than 30-60 minutes. 
What bothered us the most was the constant noise, especially car horns. Everybody would honk the horn while stuck in a traffic jam, even though it didn't make any sense. Taxi drivers would honk the horn to pick up passengers. That noise was really awful. 
Now, when it comes to Panamanian people, I must say they are very friendly and kind, always smiling. You could feel that in the office as well. The working environment was incredible! Of course, the local staff had some less positive characteristics too, and there was no choice but to get used to them. 
For example, the famous "mañana" (which in Spanish means "tomorrow"). Leaving things for tomorrow was very common. It was quite challenging for me, and it certainly made my daily work harder. Eventually, I learned that it was necessary to give our local coworkers extra encouragement to carry out the entrusted tasks on time. 
Another issue was punctuality. I quickly discovered that if you set an appointment with a Panamanian, you can be sure they will be about two hours late. It seems like a Panamanian hour is longer than the Polish one.
You have experience working as a Release Manager, a first-line support consultant, a programmer, and now you manage a relatively large team. You must admit it is quite an unusual career path. Or is it?
No, I dare say it is not a typical career path for a programmer. But on the other hand, it is up to you to set your professional goal. Unfortunately, young people are often not so sure what it is they want to do in life. Most of them associate IT only with programing and feel like it is the only way they can go. They only discover other possibilities when they actually start working. 
It was the same case with me. I did start my working life in R&D, but what I really did most of my time there was to work on releasing new software versions. And I liked it much better than having to do what a typical programmer does. I had a chance to participate in the automation of the release process, and it was gratifying to watch every improvement and upgrade. 
The reason why I decided to redirect my professional career was simply that I like challenges. 
You now manage a support team for clients from all over the world. Can you summarize briefly what your team does on a daily basis?
My team is mainly in charge of managing incidents we receive from our clients (different telecommunications operators). The incidents are notified by their technical staff. So, even though we are the first-line support from the Comarch structure point of view, we might be the second or even the third line for the final user of our systems.  
What does incident management look like?
First, you have to confirm you've received the incident notification, of course, and then classify it. The real "fun," however, begins when you get to the incident analysis stage. Our system is quite complicated, and the level of complexity also depends on each project. Considering the links between different system components and how they interact, being able to analyze an incident properly often requires a consultation with other teams. Additionally, you must know and understand our business well enough to fully grasp what the client has problems with. 
The next challenge is to offer a solution. Depending on what is needed and what aspect of the system it concerns, it's either on us or has to be delegated to another team. No matter who actually works on the solution to the client´s problem, resolving and closing the incident is still my team's responsibility.
A detailed analysis of every incident and preparing a solution to it is often very time-consuming, which is why we always try to find a workaround whenever possible. 
Apart from analyzing and solving incidents for certain projects, we also oversee service request implementation (small configuration changes at our clients'). A few members of our team are also involved in the Release Management process. 
Even though 24/7 on-call duty is not mandatory and requires a certain level of experience, a part of our team does them. In this way, we can help in case an emergency strikes on the weekend, for instance. 
Being first-line support, we maintain frequent contact with our clients, mainly through JIRA. Other communication channels are used when something needs to be urgently clarified. For crises and regular (e.g., weekly) meetings with clients, we use webex.
Let's suppose I want to apply for a job in a team like yours, and I am hesitating whether I should pick Comarch or one of its competitors. How would you encourage me to choose your team? What is it that we have and our competitors don't?
One of the best things about working in my team is the variety of tasks you get to see. That, of course, comes from the fact that we are currently supporting many exciting projects. Each of them gives you different development opportunities, not only in terms of your IT skills but also your language skills (we mostly communicate with our clients in English). 
Depending on your specific function within the team, you might get to travel and visit our clients. Unfortunately, the Covid-19 pandemic has dramatically reduced or even completely blocked our travel possibilities; I hope that as of 2021, the situation will gradually improve. 
At this moment we support top telecommunications operators in Poland and in Europe. We also have clients in Central America and Asia. The next few months should bring us more work: we've signed contracts in Mexico, Reunion (a small island close to Madagascar), and New Zealand. That, of course, means new challenges and lots of opportunities for professional development. 
Let's not forget the working environment, which in my team is truly excellent. I have a fantastic team that is constantly developing and knows how to handle even the most complicated situations. We learn from one another and help each other whenever necessary. On a personal level, they are all really great people with extraordinary passions and hobbies.