Summer internship – a perfect first step of the career ladder for programmers and UX designers.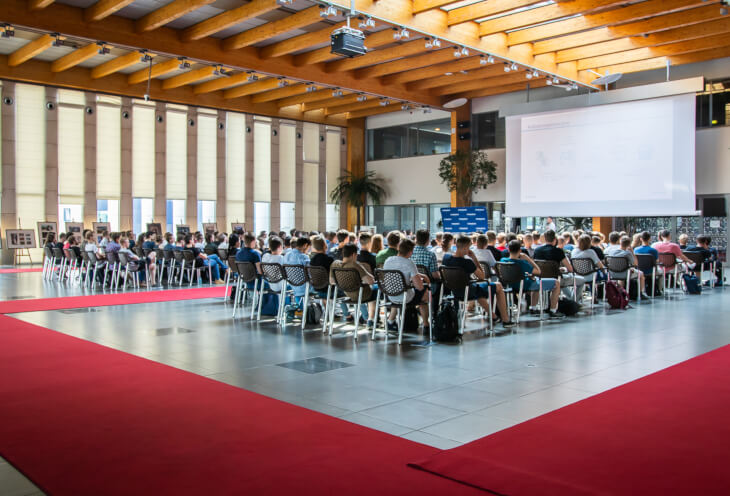 You don't have any experience, so companies have been rejecting your resumé? You get angry when every job ad you see asks for years of experience? You avoid meetings with clients because you have never done any real business? We have a solution for that. Internship is well known to be the best way to start building your professional career, especially when you are still at the university. This is the reason why Comarch offers students IT or UX internships that help them acquire valuable experience under the supervision of real professionals. Keep reading why it is worth considering and what profiles we have prepared for this year.
At the beginning of July, 350 students coming from the best universities in Poland decided to start their adventure in IT and obtain their first work experience thanks to the IT and UX/UI internship that Comarch organized for the 17th time. Future specialists in areas such as programming, system engineering, embedded, telecommunications, artificial intelligence or UX will have an opportunity to learn secrets of programming, meetings with clients or customer behavior analysis under the wing of our best specialists. For many of these students its is a unique chance to see what the practical side of their profession looks like and how different it sometimes is from the theory they have learned at school. Our interns, working every day in groups, will also have an opportunity to confront their own ideas with the knowledge they've acquired so far.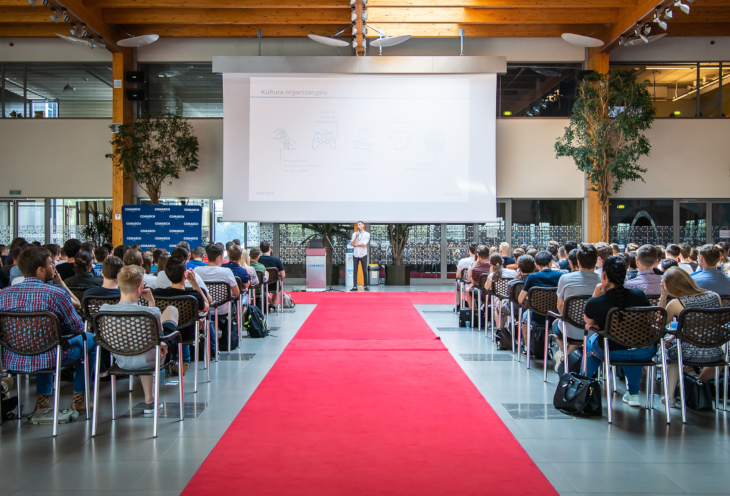 Adaptation period
"For many students it is the first chance to participate in real-life projects, in such a big company. Our job is to help them get into the project and adapt as easily as possible. There are ones who adapt with admirable ease to these new environments, but there are also those who need more time to familiarize themselves with a new project, task or environment. This is why we try to treat every student personally. There is a potential in all of them, and it is on us to find out how to uncover this hidden potential" – Sebastian, internship supervisor.
First few days at a new job can be very stressful and exciting for some people. New faces, new tasks, procedures and standards will make this period a memorable experience. Our interns, just like any other new employee, undergo our onboarding process, which allows them to learn about our company and know which areas they should address in case of any problems.
"I found out about this internship through some friends at the university, who are now specialists working in their field and who started their adventure in Comarch through the same internship program. They encouraged me to apply for the IT internship and try my luck. Polish capital and cutting-edge technologies were the two most important aspects for me when I applied. Now, I have 3 months of work ahead of me, so I will see first-hand if it is really so great or if my friends were wrong" – Dominik, student, participant of this year's edition of the internship program.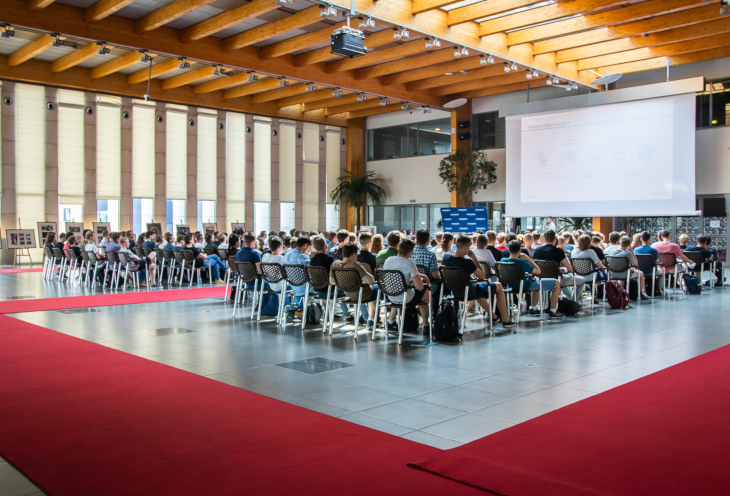 Cooperation
Remember: when you are already in a company it gives you 50% chances that after your internship is over you will be offered a long-term job. For that, however, you must prove yourself and show that you are the right person in the right place. It is very important for you not to be scared of feedback. Our experienced and knowledgeable internship supervisors will give you tips for the future, tell you what to avoid and what you should still work on. Don't forget: the more responsibilities you get, the more you can learn!
"Interns in my team can join 3 different projects, all of them about Security. Students will be able to develop their skills for example in a project aiming at developing an application to automate scanning process. They can always reach out to us if they need help and we will always share our experience gladly. There is one thing they must forget, though. Competition. What we value the most in our teams is cooperation and we try to solve every problem together" – Pawel, former intern and current internship supervisor.
What is the most important thing to remember when you don't have any work experience? How to make sure that your IT or UX internship proves useful and gives you a chance to truly learn about the project you've been assigned to?
"Beside technical knowledge, which all of our interns have, what's really important is good communication skills. Analytical skills and asking the right questions are key aspects. Ability to adapt to corporate reality is another crucial element. If a student stumbles upon a problem, they must ask, they must dig deeper. Our task is to lead them, not to evaluate or judge them. So, if there's a student who has doubts, or is unsure about something – we are there to help and advise them. It would be a shame to waste 3 months of your time and your opportunity for professional development just because you're too scared to ask" – Kuba, last year internship supervisor.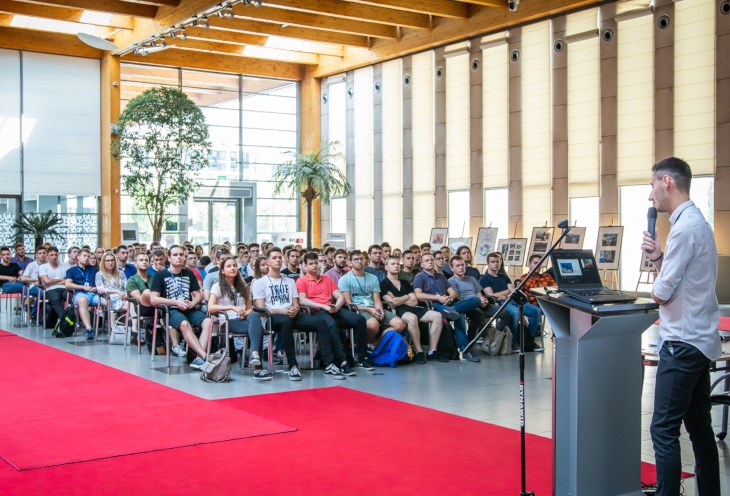 Benefits
When you take the opportunity to be part of a real work project while you're still a student, you will quickly make a good contact network. Working for an actual client will not only allow you to meet people who work in the field you are studying, but also exchange useful contacts with them. In the future, you will know who to turn to in case of a problem, who can help you with their experience and who to count on when seeking new professional challenges.
"Lots of friends, both employees and former interns have recommended Comarch to me as the perfect beginning. To me, as a student, this kind of internship is a perfect opportunity to start my adventure with programming and get more experience. I've also heard that internship supervisors are really helpful here and they share their knowledge and experience gladly. I simply had to apply." – Ewa, a student and a participant of this year's internship program.
As you can see – IT internship is a perfect first step in your professional life. Why don't you put your knowledge to practice and see if you fancy programming, testing or researching the most?
To finish with, it is important to add that last-year's edition of the IT and UX internship that was held – just like this year - in 11 cities in Poland had 405 participants. And, what is even more important, a whopping 78% decided to continue working for us. Those who didn't said they wanted to return to Comarch once they figured out their class schedule. Interesting, isn't it?
Stay tuned for the information on our next edition of the internship program and remember: #internshipisjustthebeginning!