Supporting smart metering programs with innovative OSS tools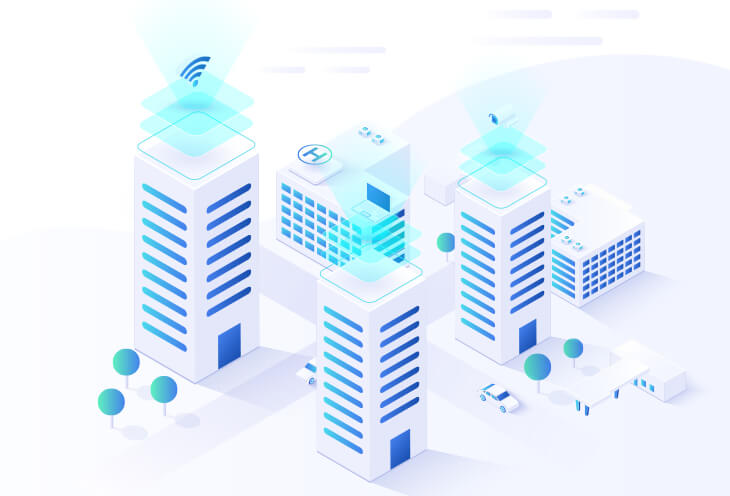 Smart meters enable remote measuring of energy, gas and water consumption and they are currently becoming more and more popular in both homes and offices, bringing the promise of higher transparency, efficiency, savings and accessibility.
There are three main aspects of the idea:
Measurement and visualization of resource consumption for the end customer – providing information on how resources are being utilized and which appliances are the main "resource consumers", comparing consumption on a weekly / monthly / yearly basis, and advising the end user on how to optimize resource usage.
Transmitting real-time measurements to resource providers – sending real-time measurements and events to the resource provider's central hub – online analysis, accurate invoices – no more forecasts and / or high consumption thresholds – targeting resource leaks
Environment protection – reducing emissions through lower resource consumption The aim of smart metering services is to bring significant savings for both end customers and the governments, as a result of improved resource consumption efficiency.
The British Smart Metering program
In 2010, the UK government established its Smart Metering program which, in its first phase, aimed to install innovative energy metering devices in all British homes, to generate water and energy savings and to reduce emissions to the atmosphere. Within the program, smart meters were connected to the network via existing internet service providers (ISPs – mobile, LAN, WAN) or new networks created specifically for this purpose – long range radio (LRR). The meters send energy consumption data to the energy provider (the next phase is aimed at extending the system to support water consumption as well). Finding leaks and their causes helps users consume utilities more wisely. Two ISPs were chosen to make this happen in the UK – Telefónica O2 (66% of the deal), which covers the entire UK with its mobile network technologies (2G, 3G, 4G) and Arqiva, which decided to build a new long range radio (LRR) network which will be able to provide the service in places such as underground pits beneath cast iron lids. The service demands a high-end network with excellent availability, low latency, high security and very high reliability.
Both operators are still testing several solutions to verify network capabilities for the metering service. They tested their mobile networks across the whole UK in tens of innovation labs / test areas. Tests were focused on accessibility, low latency, network reliability, but also encompassed the areas of:
Keep alive service
Robust collection of massive data
Firmware upgrades
Provisioning actions
Collection of alarms /events
The rollout began in 2015, with a plan to install meters in 30 millions of private houses across the whole UK between 2015 and 2020. The expected savings are estimated at 10.9 billion pounds.
How Comarch OSS support smart metering programs
Thanks to many years of experience in the IT industry and its out-of-the-box solutions, Comarch is able to provide a comprehensive, reliable solution that supports smart metering programs, like the one mentioned above. The solution is composed of selected modules from our OSS Suite – a comprehensive platform for managing IT and telecommunication infrastructures.
Apart from traditional OSS functions (such as Fault Management, Performance Management or Inventory Management), our OSS Suite is equipped with a Service Management functionality – this way it provides a service modeling environment and enables definition of propagation rules for events from resource to service and customer satisfaction levels. The logical architecture of Comarch OSS Suite is shown in the diagram below.
Here is how the selected tools from Comarch OSS Suite can support your smart metering program:
Network Inventory stores the entire network topology, both logical and physical, related to service and resources; the system also provides many visualization and reporting capabilities
Configuration Management (as Commissioning Tool) provides the ability to change attributes of site services and resources (meters, aggregation points) and remote software updates
OSS Mediation is responsible for connecting with various resource types – which includes not only reading / discovering data, but also configuring it; to support massive data loads from several data sources Comarch Mediation supports the Hadoop technology for fast data processing and correlation
Fault Management collects, prioritizes and raises alarms coming directly from the data sources (meters, aggregation points) and performs automatic actions (such as raising trouble tickets, restarting devices or ports based on descriptions and hints stored in the Knowledge Database)
Performance Management collects and presents performance data from resources (availability, payload etc.); due to the possibility of assigning thresholds, any deviation in performance data can be translated in the system into an alarm-event, Service Monitoring enables real-time monitoring of service performance and availability (i.e. ping / keep alive)
Field Service Management supports field engineers with information required for resolving service issues.
Aside from the modules mentioned above, Comarch's smart metering solution is additionally secured with an authentication system (fully accessible online), and comes with a set of reports and charts that create a presentation layer for both types of recipients – residential and business
Read more about OSS systems on Comarch Technology Review.