A brief history of Roman mythology or what is Comarch ERP Egeria and why it guarantees dynamic professional development.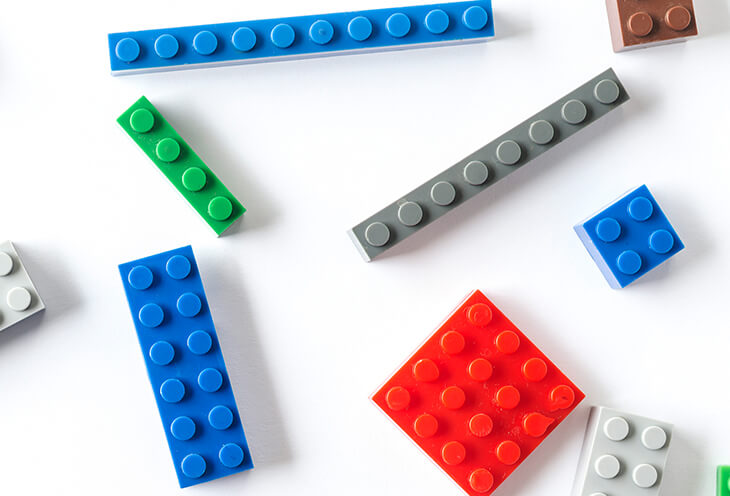 "Rome was not built in a day"  - the saying goes. Such an old yet still applicable wisdom. It teaches us that not only we should approach our goal step by step, knowing that everything happens at the right time, but it also shows that there are people behind each success and the final result depends on them. Of course, one can always choose a shortcut, but is it always worth it? OK, but what does Rome, as mentioned earlier, have to do with the public administration? The answer is simple: Egeria. 
Why is it that one of Comarch's products bears the same name as a mythological Roman nymph? Is public administration still stuck in a technological hole? Why is it worth joining the team that is developing a so far unknown solution? Today we are talking to Michał Gallina, Chief Analyst in the Administration sector, who oversees the Egeria 8 project on a daily basis. He'll share with us his thoughts about work, the people behind the project, the importance of competitive advantage, and the skills required for this kind of job.
Comarch ERP Egeria 8 is a product with the potential to significantly change the way public administration in Poland works. Just like in any other large project, there are people behind Egeria 8 who will implement this project and work on its constant upgrade. However, before we start analyzing Comarch ERP Egeria's technical aspects, let's briefly explain what this system is and why Polish clients are so eager to use it?
Let's start with the name. According to Roman mythology, Egeria was a nymph. She was also an adviser and confidant to the legendary King Numa the Wise. The myth has it that she advised him on social, economic, and political matters, and she was known for exceptional wisdom and effectiveness. Our system, which takes its name from the mythological Egeria, is a classic ERP solution. It can be used in finance, accounting and controlling, human resources and payroll, logistics, sales, and purchases, as well as project management or fixed and technical asset management. Also, Egeria has been adapted to serve public entities and is equipped with many modules dedicated to a specific market. It is also worth noting that, regardless of the industry, Comarch solutions offer all our clients tools for BI and Data Warehouses, full support for purchases in the public procurement procedure, and the possibility to connect Egeria with an EZD-class system.
In summary, we have a team of experienced specialists as well as a comprehensive IT system. Thanks to this, we can support each client's individual processes and needs effectively.
The ERP Egeria class software is dedicated both to commercial entities and public administration agencies. Who exactly are our Polish clients? 
Egeria is a product for a rather large market. Our clients are institutions and companies virtually from every segment, many of them with renowned names.
As for the central and local administration, Egeria is used by the Supreme Audit Office as well as the Chief Inspectorate for Environmental Protection. Universities that use the Egeria system are, for example, Medical University in Lublin, AWF in Kraków, the Military University of Technology in Warsaw, University of Szczecin, and the Academy of Land Forces in Wrocław. In Healthcare, Egeria was one of the elements implemented as part of the Podlasie e-Health Information System, which - it is worth adding -  in 2017, received the IT Wings Award in Administration. In the utilities sector, our client is, for example, The Water and Sewage Company in Rybnik.
What are the benefits that Egeria implementation brings to everyday work?
The benefits depend mainly on the client's needs and the goal that is set for the new system. Egeria is a comprehensive solution that provides support for all of the client's business processes in a coherent and integrated environment. It allows you to record all the required data and provide it to the user in a timely and detailed manner. It ensures maximum automation of the process, as all the operations based on a repeatable algorithm are performed automatically by the system.
If I am to focus on tangible benefits, first, I need to explain certain trends in public procurement. For example, public offices are focused on eliminating paper documents and replacing them with digital ones. They also want tasks to be transferred from one user to another through the ERP system. Egeria covers all these needs. Another undoubtful advantage of our platform is the possibility to assign different access levels depending on the user.
Egeria is not only a good solution for bookkeepers or HR people but the whole company. Let's take the Employee Portal functionality, for example. Anyone who wants to submit his or her vacation application needs to do it through Egeria. Before the application reaches the HR Department, it is still subject to approval by the superior. This example shows very well how a process can be implemented in any modern ERP system without the use of paper.
One of the main advantages of Egeria is its modularity, which makes the system easily adaptable to the current needs makes it possible to complement it with new functionalities. Is "flexible" a good word to describe this software in the sense that it can be used regardless of the environment and industry?
Elasticity is one of the basic requirements for our system. Egeria can be compared to a Lego block set. You can start the implementation with a small set and then add new elements to it. Interestingly, if we put all the blocks in the same box, the user won't be able to tell which of them came in what set, as they all belong to a larger whole that ultimately allows us to build more complex constructions. Egeria modules represent those small sets, while each individual block corresponds to specific functionality within a module. What blocks we use depends on each client's needs and their specific business processes. Throughout all the Egeria development years, we managed to integrate functionalities useful for different industries into one CORE solution. Now, to be sure we are on the same page: we understand "elasticity" not as a possibility to add new modules but to change the configuration of the basic processes. 
The project you are currently working on is created from scratch. What you are doing is not to "make up" the earlier version but to build something totally different. Is it an advantage or a problem that needs to be taken care of?
Egeria 6, which evolved from Egeria 3, was being developed 20 years with the use of the same technology. Of course, individual modules often used new technologies, but the CORE of the system did not change technologically. Considering modern standards, it was necessary to decide to change not only the technology but also the system architecture. The way we have chosen is to build a completely new solution based on the know-how we have gathered over the years of system development. And it is not only about how the system worked and what it "could do", but also about what it "couldn't do" and how it could work differently.  
The fact that we are creating a new solution and not limiting ourselves to "making-up" the old system speaks positively about our approach. What an ERP client wants is not a "pretty" solution but a reliable and functional structure without any backlog of "old" and outdated regulations or solutions that were "enforced" by desktop technology.
Creating a brand new system is - at the same time - a great challenge. On the one hand, we don't want to lose any of the useful functionalities of Egeria 6. On the other hand, we want Egeria 8 to be a modern and functional solution and not just a name with a different number next to it. 
You work in an environment that was - until recently - relatively unknown for many people. Aren't you worried that it might scare new applicants away? 
Nowadays, IT technologies being developing and changed at an express pace. There is a belief that using GWT or PHP is a bit "embarrassing" (although there are still job offers on the market for people who know these libraries). Looking at IT technology development, it seems to me that working with the latest solutions always implies moving around in an unknown environment. The use of the proprietary technology stack for Egeria 8 is not much different from what every IT specialist creating new solutions will encounter sooner or later.
Of course, there is such a thing as "fashion and trends" in IT and the belief that only by working with certain solutions will bring you enough satisfaction and development opportunities. In fact, some people only see their work that way. In this sense, Egeria 8 may discourage applicants. However, if someone wants to work in a team that builds a very large system based on technolog impossible to learn from Google, they will not only find a job with us but also a great opportunity for dynamic professional development. Thanks to us, they will learn to use a technology that can be computed in the cloud regardless of the database engine, a technology that uses HTML5, JAVA, and data warehouse, and - last by not least - a technology that has been implemented in many large and well-known institutions.
Energia 8 is going to be a reference system for many years, which guarantees functional and technological stability for our clients. This is actually part of the reason why we opted for creating our own solution - it gives us full control over the system and we avoid being forced to re-write large chunks of the application every year, which is the common case e.g. when changing from Angular JS to Angular 2+. At the same time, our goal is to make sure that Egeria's 8 architecture remains up-to-date and consistent with the current IT trends. 
Due to its characteristics, public administration has been known for using quite obsolete technologies for many years. However, the last few years have brought a lot of changes. What's the situation today?
In fact, public institutions and new technologies have long been said to come from two totally separate worlds. That, of course, has to do with the fact that public institutions have been using old software for many years. Fortunately, this has started to change rapidly. The main source of IT financing in public institutions are funds and programs related to innovation and new technologies, which inevitably forces change. An excellent example of how procedures have been modernized is e-Prescription, the possibility to apply for governmental Covid aid online through ePUAP, websites such as e-Citizen or Trusted Profile. As it turns out, public institutions are starting to use the same technologies that can be found in banks or private enterprises with surprisingly good results. 
A new project certainly means new job vacancies. For someone who wants to apply to work in your teams - what can they expect and what positions need to be covered?
The good news is that for our new project we need people with diverse experience and work profile. To start with, we are looking for JAVA programmers who work with agile methodologies, can efficiently code and create an application with a very large source code, and are good at teamwork. 
We also need analysts who will define and describe requirements using various UML and BPMN modeling techniques, know the merits of business processes, and, ultimately, become substantive experts.
Other job openings we have are for architects or system analysts who, apart from programming skills, are able to understand and learn the substantive side of the issue.
Regardless of the role, each of the people working in our team will surely meet interesting issues and challenges, both technological and substantive.
Since we already know what obligations are waiting for future candidates, perhaps it would be useful to explain what kind of abilities you require. Not everyone is suitable for a system analyst. Are there any specific skills that can help or effectively hinder this job?
To enjoy working on a project in which a large and modern IT system is built, you need to be curious about the world and know not only how something works, but also why it works. The ability to think abstractly and analyze the problem, i.e. divide it into smaller issues that are easier to understand, describe and implement, will certainly be useful. Such a person should also not be afraid of challenges and doing something for the first time, because in this job we often take on tasks that no one has worked on before.
A good analyst must be able to efficiently organize his or her organize work, be a good team player, and skillfully document all activities. Experience in agile methodologies (i.e. knowing how to quickly create packages of solutions that immediately provide a noticeable and visible effect) will be highly appreciated as well.