Comarch's innovative solutions are helping the digital transformation of businesses in the Middle East region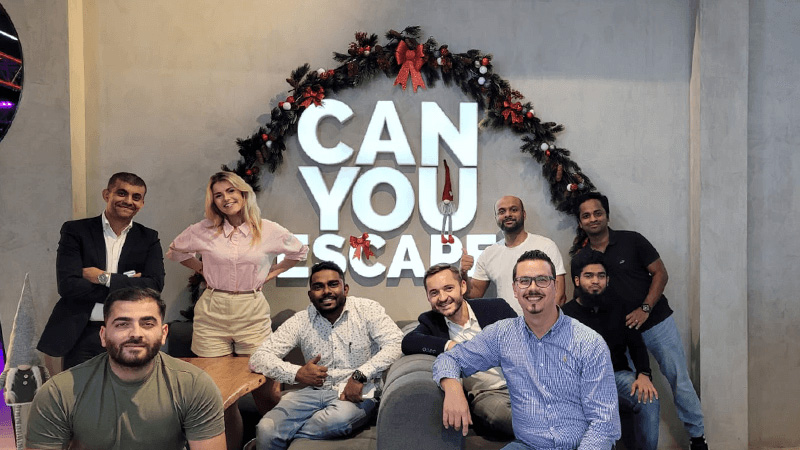 Comarch in the Middle East has been present for over 20 years and has recently experienced remarkable growth. We spoke with Piotr Koliński, who is responsible for the company's development in the MEA region.
Piotr, you are currently responsible for the functioning and development of Comarch in the Arabian Peninsula and Africa. Tell us about your journey in the Krakow company.
I started my adventure with Comarch almost ten years ago in Gdańsk. For the first three years, I worked as a Key Account Manager – I was responsible for selling the offer for small and medium-sized enterprises (mainly ERP Optima or cloud products), and I implemented small IT companies to our program of authorized Comarch Partners.

After three years, I needed a new bigger challenge. I applied for an offer to the sales department in Dubai, and it worked. I moved permanently with my wife and daughter, who was then four years old. Since 2016, I have been responsible for, among others: the sale of CRM solutions (customer relationship management, e-invoicing and ICT (information and communication technologies). In 2022, I was appointed by the management board to the role of Country Manager.

I currently manage the day-to-day work of an international team in Dubai. Our tasks include the sale of Comarch's multi-sector offer in the Middle East and Africa region. We work with the largest companies in this part of the world, which is definitely a source of pride for us, but also brings several challenges and duties.
Comarch has a strong history of functioning in the Arabian Peninsula, and they have been rapidly expanding into new markets in recent years. However, it is important to consider the unstable international situation in this region. What opportunities and threats do you see for Comarch?
We are currently living in a very important period. We can observe an increasing distance between the widely understood West and the world of the East, dominated by Russia, China and India. The countries of the Arabian Peninsula see this as their development opportunity. They can become a link/bridge between two poles. Recently, more and more legislative changes have been introduced in the United Arab Emirates and neighbouring countries. These changes aim to simplify relocating businesses and families for companies and employees.

All this means that the region is developing dynamically, and there is a great demand for new technologies and qualified employees. Comarch has 20 years of experience in the region and very good references in the aviation, fuel, banking, retail and telecommunications sectors. 
Comarch in the Middle East provides a whole spectrum of products and services. Which ones are the most popular with local customers?
We specialise in Loyalty, Telecommunications, Wealth Management, and Consulting Services. Our expertise includes creating Loyalty Program Business Concepts.
Among our clients are the most prominent companies in this part of the world, e.g. Emirates National Oil Company, Abu Dhabi National Oil Co, Saudi Telecom, Etihad Airways, Dubai Airports, RTA, National Bank of Bahrain and Mashreq Bank.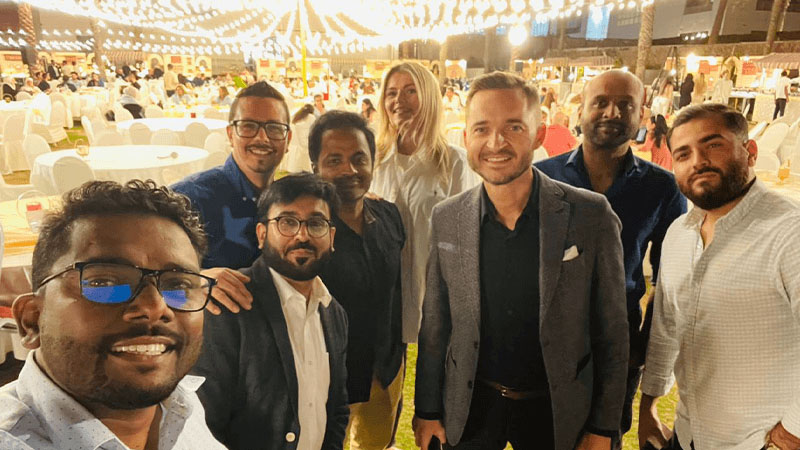 A good practice at Comarch is the relocation of employees from other branches. Tell us about the possibility of moving current Comarch employees to the Dubai office. What specialists do you need the most? What does your team look like now?
We employ both locally, on-site and internally. Interestingly, not only employees from Poland are moving to us. We relocate employees from Warsaw and other foreign branches, e.g., Bangkok or Brussels. This may also result from the positive feedback shared by our colleagues about the working environment in the Comarch office in the Middle East.

In addition, Dubai has recently become a top-rated tourist destination. People are starting to see the advantages of this place and are looking for their chance to appear in this city. Currently, at Comarch, we focus on relocating employees from Poland who already knows the competent teams and products, have well implemented in our organization, speak English and are ready for a new international challenge. We are mainly looking for sales specialists and product consultants.

We are ready to employ on-site program managers for already implemented systems at the clients. However, one of the biggest threats to Comarch's further growth in MENA countries is the need for more sufficient resources (including those willing to relocate employees).
What do you have personal opportunities to work in such an egoic place like Dubai? You also travel a lot; is that more of a challenge or a benefit to your job?
Indeed, further development in terms of language, learning about new cultures, religions, customs, or exploring exotic cuisines. I've always liked travelling, so it's not a problem. Of course, if I fly to the same client again, it is more of an obligation than an advantage, but it is still a break from a certain routine associated with office work. On each delegation, I learn something new, get to know our clients and their problems better, and meet new people.
After the pandemic, there are fewer delegations because our clients and we have become accustomed to "online" meetings. However, we are seeing an increasing need for face-to-face sessions. Whenever possible, we meet with clients in person. I believe that we can receive the most valuable information from our contractors at unofficial meetings, in the lobby, over coffee, and during lunch – that's why Webex or MS Teams will never replace the interpersonal relationship that can be built only by being there.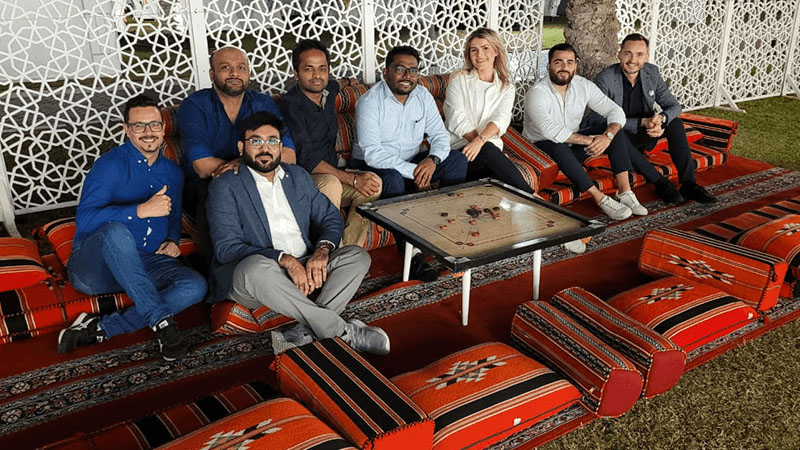 What does your team's daily work routine look like? People from different parts of the world live in Dubai; cultures, languages and religions mix. In addition, in summer, the air temperature often exceeds 40°C.
The temperature in the Middle East is enjoyable for 6 – 8 months of the year. In the summer, air conditioning is available everywhere. At this time, most people plan foreign holidays to get away from the heat a bit. Despite this, the body adapts very quickly to local conditions. After a few years spent on the Arabian Peninsula, I started to "freeze" in February when the temperature dropped below 20°C.

As you said, people from almost all parts of the world live in Dubai. Sometimes six or eight people can be at one meeting, each from a different end of the globe. However, our daily functioning is good. In Dubai, churches of various challenges are open and accessible, and many local, Muslim and international holidays are celebrated. Residents of the Emirates joyfully celebrate Christian Christmas, Indian Happy Divali, and of course, with local community muslim festive time of Eid-Al-Fitr and Eid-Al-Adha.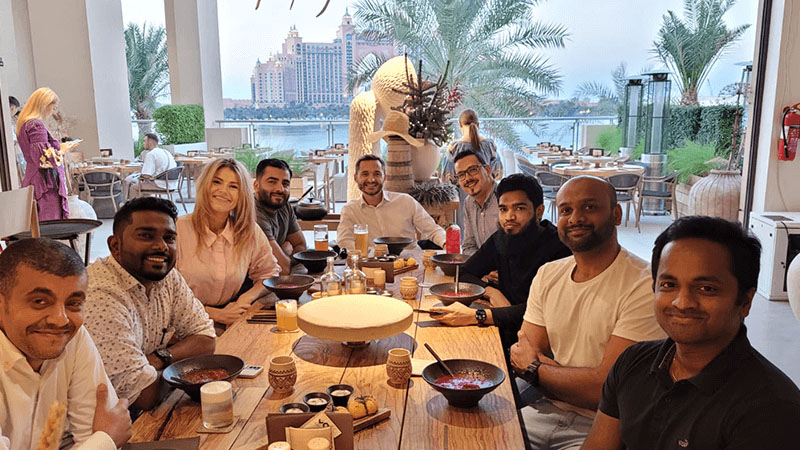 What are the pros and cons of working in the Middle East?
First, the work culture is different from that in Europe. Typically, the working week, in some countries of the Gulf region, lasts from Sunday to Thursday, often requiring the day off - Sunday. In addition, working hours are quite flexible – often you work longer than 8 hours, and this also applies to the expectations of our customers.
Especially at the beginning of your stay on the peninsula, you can see differences in the prices of services and goods. Dubai is one of the most expensive cities to live in. The costs of rent, school, and food are very high. The current inflation in Europe partly eliminates these differences, but it is still much more expensive than in Central Europe.
The great advantage of working and living in Dubai is the lack of taxation of income, safety in the city, a very high level of education, especially in English and American schools, as well as health care at the highest, world-class level. A sure reward for the very high price of services is their quality. Many social services are at a much higher level than even in Europe.
What's more, in winter there is beautiful weather and pleasant temperatures that encourage you to travel outside the city. The surroundings of Dubai are (paradoxically) characterized by a very diverse landscape. Near the city, there are beaches, deserts, mountains and even a forest – Mushrif National Park. Finally, I can't forget about communication – both inside and outside the metropolis. Dubai is a transport hub in this part of the world. We have many direct flights, also to Poland.
Are you someone who loves taking on ambitious challenges and want to change the routine of office work to travel abroad to such oriental places as Oman, Kenya or Saudi Arabia, and you prefer the scorching sun to rainy weather? Dubai is the place for you! We invite you.