From Hogwart, through Alexandria to Winterfell - a few words about being a consultant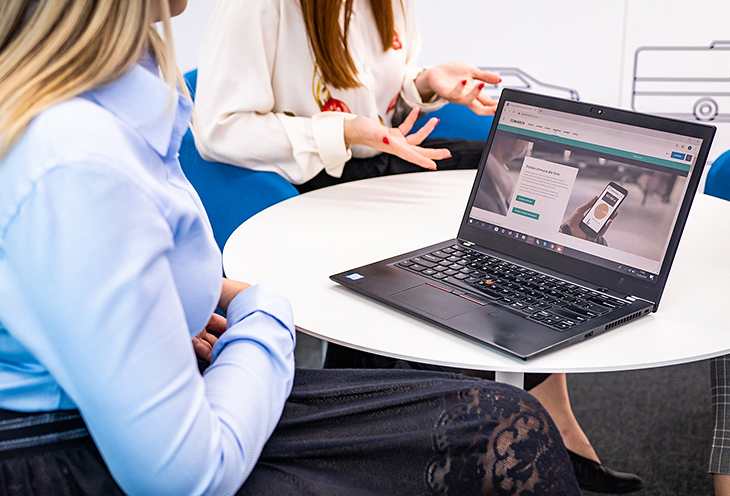 Comarch Egeria is a classic ERP solution, whose functionalities include finance, accounting, HR and payroll, logistics, sales, and so on. Additionally, thanks to its flexibility, Egeria has been adapted to all sectors of the broadly understood public market and has been equipped with multiple modules dedicated to each of those sectors. Whether you are involved in Egeria as a consultant, programmer, or analyst, you will deal with interesting topics and face both technological and substantive challenges.
Today - in a rather unusual way, making reference to famous movie characters - I will try to bring the Comarch Egeria 8 consultant's job closer to you.  Enjoy watching...I mean, reading!
Being your own Jason B.
At first, you find yourself in a place where everybody speaks a lingo you don't understand, the system seems utterly mysterious and you doubt yourself every single day.
However, a flexible mind, friendly support from your coworkers, and mega clicks will soon allow you to build your own identity and call yourself a real consultant. 
Being your own Sherlock H.
A pre-implementation analysis is like a crime investigation. You will have to ask dozens of questions, organize facts, and track down inaccuracies. All this effort might not necessarily lead to a spectacular capture of a villain, but more than once you will catch somebody red-handed and show them how their testimony doesn't add up.
With a bit of knowledge, experience, and common sense, you'll be able to set the ground you'll build on for many months to come.  
Being your own Panoramix G.
The people who work for our clients think of us as real experts. However, you know the saying: "true experts are as rare as eagles flying high in the sky". Working as a consultant for a few months will not automatically turn you into an expert.
In order to become an effective consultant, you'll have to be always up to date with the latest legal regulations, analyze different use cases and talk a lot with other consultants. Learning from your more experienced colleagues is the best way to become an expert. 
Being your own Alexander the G. 
The ERP system is filled with mysteries. Dictionaries, switches, utility functions, actions, and events - these tools are like weapons in your hands. More than once you'll have only a quarter of an hour to cut the Gordian knot the client has been struggling with for years. 
However, not everything is so glorious about being a consultant. Sometimes you'll have to dedicate a week of hard work to things that are way less spectacular. 
Being your own Frodo B.
If you want your mission to succeed, you'll have to build links with other departments, perhaps even team up with them. 
At the end of the day, when expanding an app, it is the consultant who informs the production team about his or her expectations and they see if these expectations are doable. 
No matter if you perceive the production people as Elves or as Gnomes, you must find a common language with them and be able to explain your expectations with great precision. You'll also need enough imagination to check if the final result is consistent with what you requested. 
Being your own Robinson C.
Each project is like a newly discovered island. Even though you always tend to lean on your previous experience, the reality of a new project might be totally different from everything you've done so far. Don't delude yourself into thinking that the system implementation at a university will have anything in common with, let's say, the utility sector. 
You will have to face new problems, new bottlenecks, and very different types of users. But look at the positive side - you'll never get bored!
Being your own Albus D.
User training is going to test your patience, eloquence, and explaining skills. 

As their coach, you'll have to find a way to approach those who grasp things quickly and those who need a little more time. You might also need to make an effort and encourage people to change their way of thinking. 
A good consultant knows that the more knowledge gets into users' heads during training, the easier it is going to be to work with them once they start using your application on their own. 
Being your own Jon S.
Your work will consist of setting task priorities and efficient planning. In time, you'll become assertive enough not to allow users to dump their tasks on you. 
Don't forget to protect the walls of your free time. If you want to do a good job, you need to learn how to rest. Protect your life-work balance even when winter is coming. 
As you can see, not only programmers work in IT. The role of other people involved in a project - such as consultants or analysts - is as important and useful. What's crucial is sharing your knowledge and experience with the so-called "technical folks" and working together on making your product as good as possible. After all, we all want to see a Happy End.