IT knows no borders. The perks of launching a career at Comarch as a foreigner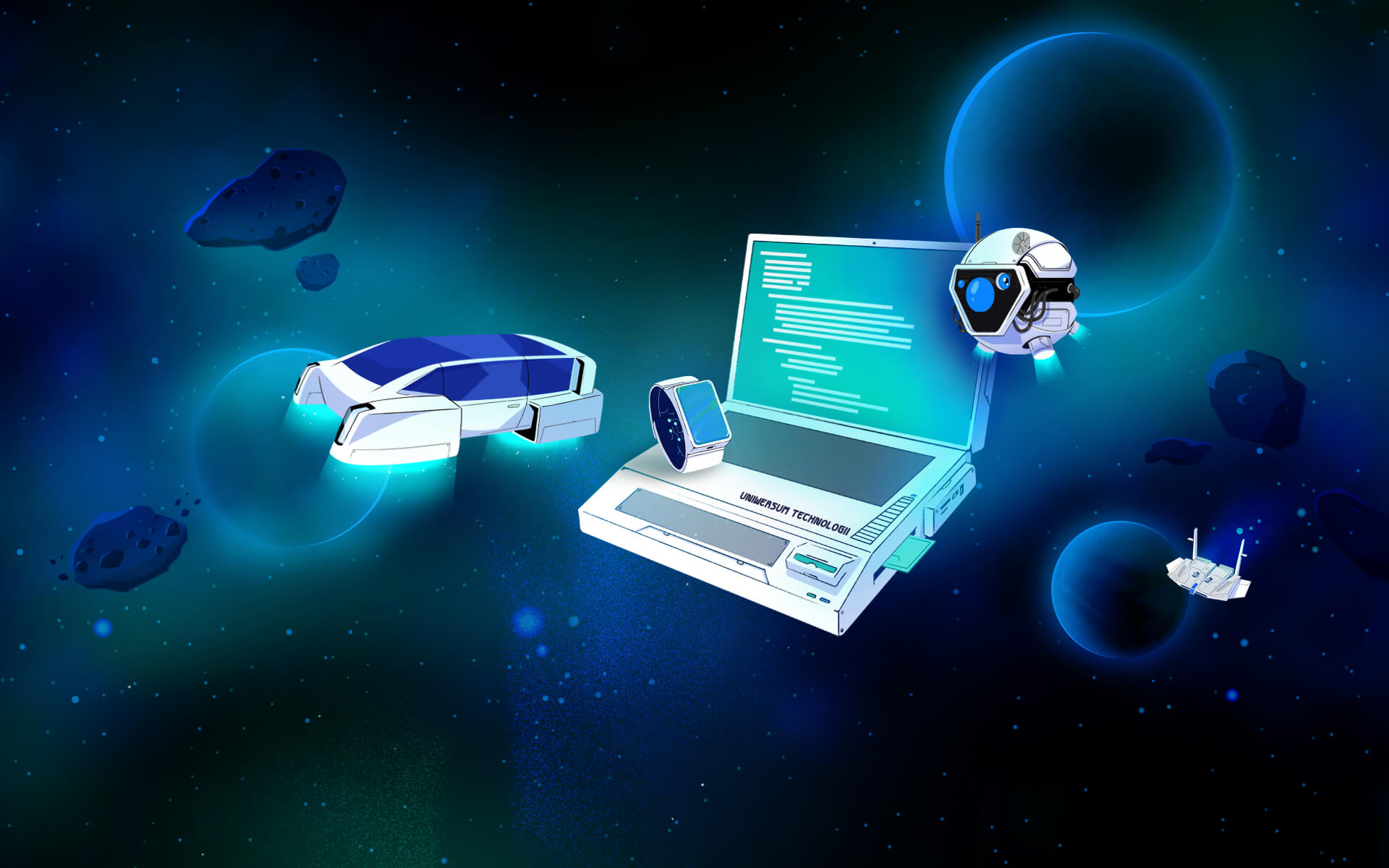 It is said that we live in the VUCA world – the acronym suggests that the reality we experience may be described by volatility, uncertainty, complexity, and ambiguity. This may sound scary, but in fact, it shows us how an ability to adapt and stay flexible proves useful on many levels, including the professional one. Some of our employees decided to embrace the VUCA world by migrating and launching their careers in a foreign country – and finding a job at Comarch made it possible.
In recent years Comarch has grown substantially, achieving a position of a truly international company. We do not only have over 90 offices in 36 countries; a group of our foreign employees decided to join us in Poland, choosing the place to live based on their personal preferences. Many of them came from Ukraine. They're all experienced professionals developing their careers in various fields of the IT industry. They've decided to share their experience with us and – hopefully – encourage those of our readers who are considering joining Comarch for an IT internship program in Lviv this year (with a possibility of temporary relocation) to apply.
Comarch – one company, many career paths
Most of our interlocutors pointed out that Comarch offers nearly endless professional development opportunities, including the possibility to learn, acquire new skills, and try out a new career path. Mykhaylo Kozyrev, a Business Analytic from our Łódź office, joined Comarch in 2017 after working in an IT company in Lviv as a Software Tester for 9 years. In Comarch, he started with the same position but soon was offered an opportunity to try his hand at business analysis. It all came quite naturally – once the company acquired a client in Russia, he's been assigned to the project thanks to his language skills. In that period he got to try not only business analysis, but also project management, but then decided he preferred the first option and has been working as a BA ever since.

Andrii Cherevko, a System Engineer working in our headquarters in Cracow shared a different story – he joined our annual IT internship program in Poland and decided to stay with the company afterward. He says: "I made the decision encouraged by my good friends, who shared with me great opinions about Comarch. During the internship, I enjoyed the team spirit and the fact that my colleagues were extremely helpful and eager to share knowledge with me. And since Comarch offers students a flexible working hours, I decided to join the company as a regular employee". His responsibilities as a System Engineer include providing services in the field of application security and system performance. Apart from that, he's also a Team Leader in charge of providing services in the field of work automation and internal software development.
Language skills improvement
Working in a multinational company in Poland gives you vast opportunities to improve your language skills – and not just in terms of polishing your Polish. While using English as a language of everyday communication, it's really easy to learn a lot in a short period of time. Valentyn Shamych, Service Engineer working in Cracow cooperates daily with one of the biggest corporations in Great Britain – it's a challenge, but also a great opportunity. Denys Shevelov, Junior System Engineer working in Poznań, points out that while working at Comarch, he got familiar with Colombian Spanish, which is quite different from the popular Castilian Spanish. Quite exciting, huh?

Mykhaylo on the other hand speaks impeccable Polish now, but when he first arrived in Łódź, he just knew the language on a basic level. He says it took him just 3 months to acquire the necessary skills and be able to communicate freely. That's an achievement – congrats, Mykhaylo!

But as we all know, IT professionals need to work on their programming language skills as well. Andrii mentioned that during his internship he got to use the knowledge he acquired during his studies as well as learn some new tools and technologies, including a new programming language.

Is that all? Certainly not! Language – either a natural or a programming one – is just a tool. Learning how to use it effectively is extremely important as well! Working in a multinational company with clients based all around the world will surely teach you how to communicate efficiently. A lot of our interlocutors – including Mykhaylo and Oleksii Sokolov, director from Lodz – mentioned that while at Comarch, their assertiveness improved, making it easier to carry out a complex project and find common ground with even the most demanding clients. After all, business is all about communication and finding the best solution possible!
All for one and one for all
We've already mentioned that our international employees enjoyed a great work atmosphere, but let's take a closer look at that. While working at Comarch, you'd get to collaborate with different team members. Some teams are small and cozy (for example Olena Sokolova, a UX/UI designer, works with just 9 people located in various Polish cities), some are slightly bigger, like Oleksii's team of 28. Regardless of the size, they all said that they really enjoy the teamwork, the unique atmosphere of friendliness, and the fact that all team members are there to support them while needed. And what a better way to boost the team spirit than during an integration trip or event? Andrii stresses that it was one of the reasons why he decided to stay with the company after the summer (and the IT internship program) was over.
IT internship program in Lviv*
This year we're organizing a paid internship program in our office in Lviv. We're looking for students of computer science or a related field (2nd year or higher) who would like to gain their first professional experience in an international environment and carry out real projects for the world's biggest and most renowned companies. The recruitment forms are open till June 14th, so don't hesitate and apply today. All the information about the requirements, recruitment process, and program are to be found here.

*We also offer you the possibility of temporary relocation to one of our offices in Poland, if you'd prefer to leave Lviv for the summer.

If you're still having doubts, take into consideration Valentyn's words: "«І чужого научайтесь, і свого не цурайтесь. It is always a good idea to get a new European experience in your home city". And who knows, maybe you'll meet him (as well as Mykhaylo, Olena, Oleksii, and the rest of our team) while in Poland? We'd be happy to see you!