Top 5 of 2021: The most-read articles on Comarch IT Board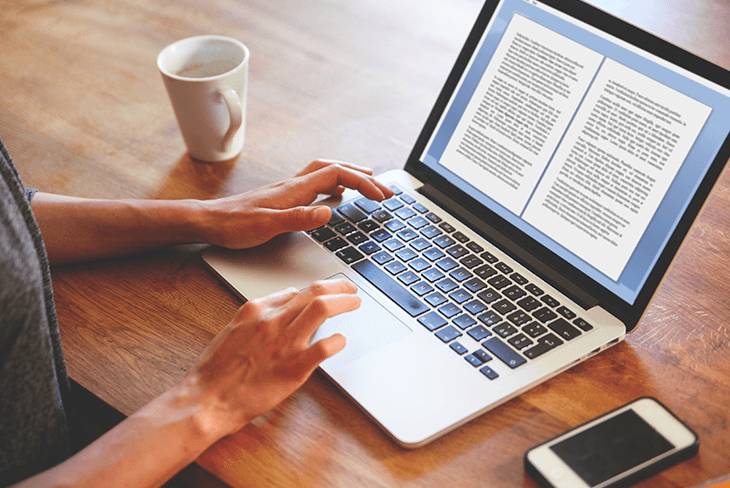 The beginning of a new year is for many of us a time of summaries and plans. We are closing the previous 12 months and as every year we start a new chapter in our lives. We also decided to make a quick analysis and a short summary.
We present to you the 5 most read articles on our blog. We considered only those posts published in 2021.
At the same time, we would like to thank you for reading our blog and promise regular - equally interesting - publications in 2022!
Top 5 skills of an efficient Project Manager
Have you ever wondered what makes a successful team running? One of the crucial factors is for sure the efficient work of the project manager. But what makes an IT project manager succeed in his job? Let's see if there's a certain set of skills and abilities that is required for achieving success in the IT project management field.
Hind Fadil-Idani, a Loyalty Project Manager at Comarch France's office in Grenoble, shared with us her thoughts and experience on the special abilities that allow one to successfully execute projects from initiation till closure.
Working in the USA? With Comarch it is possible
Michał Gancarz, Managing Director at Comarch in Phoenix (USA), talked in our interview about the challenges facing Comarch in the USA, the new Data Centre being built in Phoenix, and how to make your American Dream come true and work in the United States.
Learning entrepreneurship in an international team - all this together with Comarch
Wojciech has been associated with Comarch since 2010. Since then, he has worked continuously to help ensure the success of the company. His colleagues praise him highly - "Wojtek is an excellent manager with strong business and interpersonal skills," says one. "Wojciech has mastered a skill that every manager should value: empower his people," adds another.
Wojciech Pawluś, Country Manager for Benelux at Comarch, tells us why he values entrepreneurship and the ability to make decisions on your own, as well as what it's like working in his international team – and how you can join the crew.
Clean code – 15 steps to create clean code
Every programmer understands how much trouble and frustration can be brought by poorly written code. Yet, not everyone knows how to write clean code and what distinguishes it. This article is compulsory reading for everyone who wants to learn the techniques of thorough and effective coding. 
How to manage teams effectively? A few tips for first-time managers
"My goal as a team leader is to bring out the best in my team and make sure they reach their full potential". Kamila Niekraszewicz talks about her leadership style, what brought her to Italy, and why taking small risks when following one's passion pays high dividends. 
Kamila Niekraszewicz is Comarch's Country Manager in Italy. She's been with Comarch for over 10 years now, building her way up the career ladder and learning a bunch of different skills along the way. She started out as a tester, and worked in R&D and system architecture. The experience she gained over the years, as well as the willingness to take some risks along the way, have led her to head Comarch's team in Italy.
Any of the articles you particularly enjoyed? Do you have an interesting topic that you would like to see featured on our blog? Let us know in the comments what to write about in 2022!